Quality and Innovation: Leading by Clothing Manufacturers in Pakistan
Pakistan clothing manufacturers: A legacy of manufacturing excellence and matchless quality
Are you looking for some authentic custom clothing manufacturers Pakistan to work with and boost your business growth?
With years of expertise in the clothing industry, clothing manufacturers in Pakistan offer a winning combination of affordability and unparalleled quality. From big brands to small startups, We consistently deliver premium results. Don't just take our word for it; discover the hidden gems Pakistan offers and elevate your production standard.
You don't have to look any further if you want cost-effective rates while ensuring high-quality apparel production. Experto, as one of the leading Pakistani clothing manufacturers, is your one-stop solution for any type of apparel need. Being one of the most reputable Pakistan clothes manufacturers, we offer international standard garment production using the highest quality control systems and advanced technologies. Therefore, we are your best choice in every aspect.
Experto: leading Clothing manufacturer Pakistan
What makes Experto among  the leading apparel manufacturers in Pakistan ? It's our vast list of Pakistan manufacturing clothing options, premium quality products at very affordable prices, and an enormous variety of full customization options. Experto was formed in 2012 and had been providing its services all around the globe since then. Whether you want hoodies, fashion clothing, gym wear, athletic wear, or kids' or women's wear clothes, you will find Experto the best for every type of garment manufacturing. There is no limit to production quantity, making Experto an excellent choice for startup businesses or emerging brands. So if you are looking for a reliable cloth manufacturer in Pakistan, Experto should be your go-to option.
Pakistan Clothing Manufacturing; The Ideal Choice of Every Global Business
Pakistan is the sixth largest textile exporter in the world. So the custom clothing Pakistan services we offer are much cheaper and of a higher standard than most countries like India or Bangladesh but have the best competitive quality. The top-notch quality production, fastest shipment services, best quality control systems, and affordable prices are one of the many factors that make us the best choice for every apparel business.
Our Services: Providing Premium B2B Solutions to Boost Your Brand
Private Label Manufacturing
As a private label clothing manufacturer in Pakistan, we seamlessly merge our cutting-edge technology and skilled craftsmanship to create distinctive private label apparel that resonates with your target audience. With an emphasis on maintaining your brand's essence, even in the minutest details, your satisfaction is our primary objective.
Experto's advanced screen printing techniques facilitate vibrant expressions of your brand's unique identity through color and imagery. With our expert team at the helm, you can expect high-quality, exceptionally detailed prints on your apparel that leave a lasting impact. You will experience the dynamic possibilities of screen printing with our custom solutions tailored to your brand's specific requirements.
Experto takes your apparel customization to unprecedented heights with Direct to Garment (DTG) printing. Our state-of-the-art technology, flawless design execution, and unwavering attention to detail ensure outstanding, lifelike prints on your apparel in any form or scale. We empower your brand to creatively express your narrative with vivid, striking design elements.
At Experto, we excel at seamlessly weaving unparalleled craftsmanship with modern technology to bring intricate embroidery designs to life on your apparel.You can embroider your logos and artwork with remarkable precision, creating an upscale and timeless appeal that leaves a lasting impression. You can rely on Experto to refine your apparel with embroidered details that speak volumes about your brand's sophistication and attention to detail.
On-demand Wholesale Manufacturing
As industry-leading wholesale clothing supplier and manufacturers in Pakistan, Experto is committed to catering to your diverse and complex wholesale production requirements. Our on-demand wholesale manufacturing service enables you to tackle the challenges of the ever-evolving market with agility and flexibility. With our vast range of styles and designs, we always make sure to meet your inventory demands with the highest precision and ensure that your apparel consistently appeals to your target audience.
Cut and Sew Manufacturing
As an ideal cut and sew manufacturer in Pakistan we can take your brand to new heights by delivering customized, high-quality apparel tailored to your distinctive needs. Our comprehensive and seamless production process covers every step – from ideation, pattern making, and fabric selection to cutting, sewing, and final finishing. We always make sure to meticulously craft your apparel with exceptional attention to detail, ensuring that every piece adheres to your brand's standards and surpasses your expectations.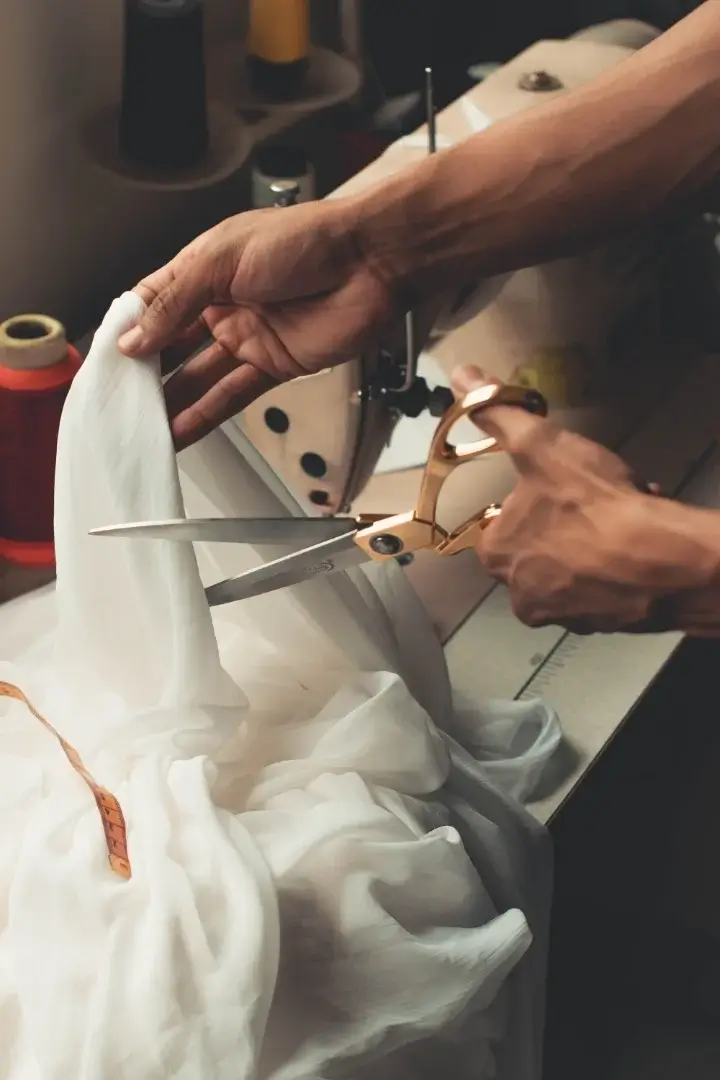 OEM Clothing Manufacturing
Our world-class OEM clothing manufacturing service in Pakistan empowers you to turn your vision into tangible, wearable art by offering exceptional customization options and flexibility. From innovative design input to material and color selections, to impeccable production quality – we stand by you at every stage, delivering unparalleled apparel solutions that align with your brand's objectives and exceed your customers' expectations.
Explore Our Vast Variety of Premium Made
Products categories !
Hoodies manufacturer in Pakistan
Having established ourselves as a prominent hoodies manufacturer in Pakistan, our wide-ranging lineup boasts high-quality production, cutting-edge design trends, and ultimate durability. Stay ahead in fashion with our outstanding array of options, giving your business that competitive edge it needs.
Sportswear Manufacturer in Pakistan
As a premier sportswear manufacturer in Pakistan, our expertise lies in delivering high-performance, comfortable, and stylish sportswear catering to the needs of athletes across diverse sports domains-providing the optimal blend of quality and appeal.
Jacket Manufacturer in Pakistan
Explore the diverse range and craftsmanship of Experto, a leading jacket manufacturer in Pakistan. We cater to myriad preferences and requirements, exhibiting an extraordinary collection of jackets for various industries and occasions.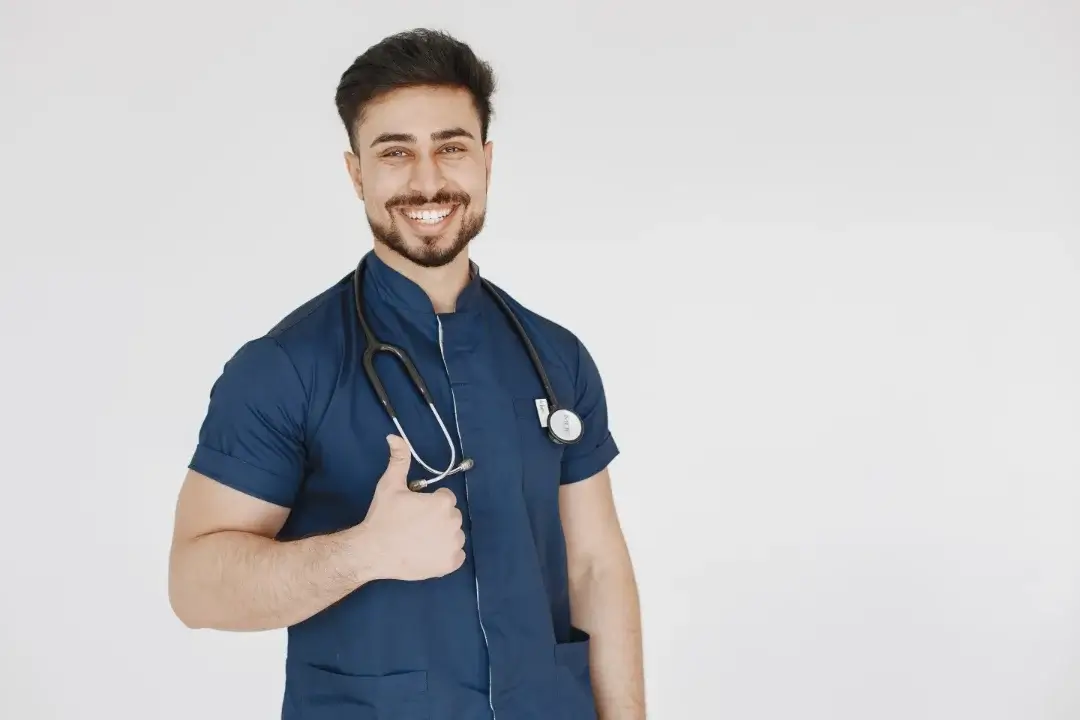 Medical scrub manufacturer in Pakistan
Our commitment to being the best medical scrub manufacturer in Pakistan is reflected in our carefully crafted scrub suits, combining breathable, anti-bacterial fabrics, and contemporary designs to ensure comfort and utility for healthcare professionals working in high-pressure environments.
Uniforms Manufacturer in Pakistan
Strengthen the identity of your business, institution, or sports teams with our versatile and contemporary uniforms. As one of the top uniforms manufacturers in Pakistan, Experto excels in creating customized uniforms exclusive to various industries, adhering to the finest quality materials, intuitive designs, and excellent craftsmanship at every step.
Leather Bags Manufacturer in Pakistan
Experience the art of luxurious leather bags crafted by Experto, one of Pakistan's most prominent leather bag manufacturers. We harness our expertise and high-quality materials to produce a stunning array of leather bags built to make a lasting impact on your brand's clientele.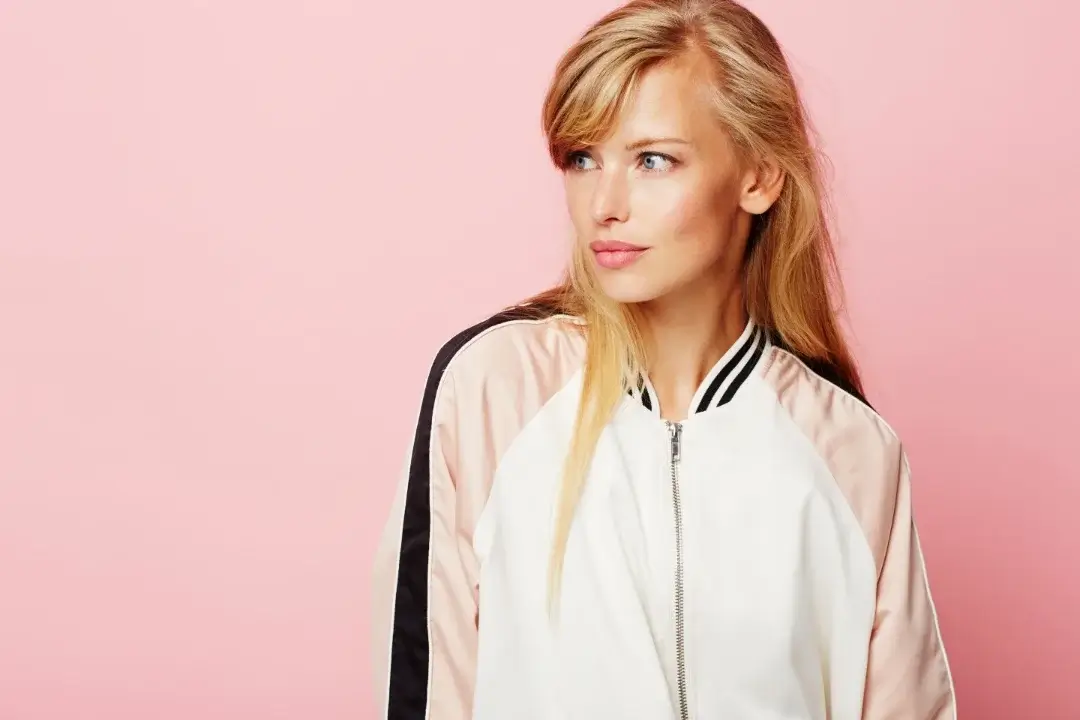 Varsity Jacket Manufacturer in Pakistan
Discover the vintage style fused with modern touches as Experto showcases its prowess as a leading varsity jacket manufacturer in Pakistan. Each deluxe piece skillfully balances comfort and durability, showcasing a reflection of spirit, camaraderie, and achievement.
Martial Arts Clothing Manufacturer in Pakistan
Experto takes pride in being a renowned martial arts clothing manufacturer in Pakistan, catering to the specific needs of the martial arts community. Our extensive range of martial arts gear is designed with optimal functionality, comfort, and resilience in mind, ensuring a seamless and empowering experience for athletes.
Activewear Manufacturer In Pakistan
We set the standards high as a distinguished activewear manufacturer in Pakistan, delivering premium-quality attire for the most dedicated fitness enthusiasts. Our commitment to providing durable and comfortable activewear is reinforced with cutting-edge fabric technology and trendy designs, giving your brand a competitive advantage.
Streetwear manufacturer In Pakistan
Being one of the sought-after streetwear vendors in Pakistan, our collection encompasses sleek patterns, urban flair, and unique designs tailored to keep up with progressive fashion trends. Our creative team showcases ingenuity and forward-thinking designs that capture the essence of modern street style while incorporating both function and comfort.
T-shirt manufacturer in Pakistan
Immerse yourself in the world of Experto, a distinguished T-shirt manufacturer in Pakistan, specializing in crafting comfortable, stylish, and enduring T-shirts to meet diverse fashion and functional requirements.
Most Popular Types of Custom Jackets
That We Manufacture in Pakistan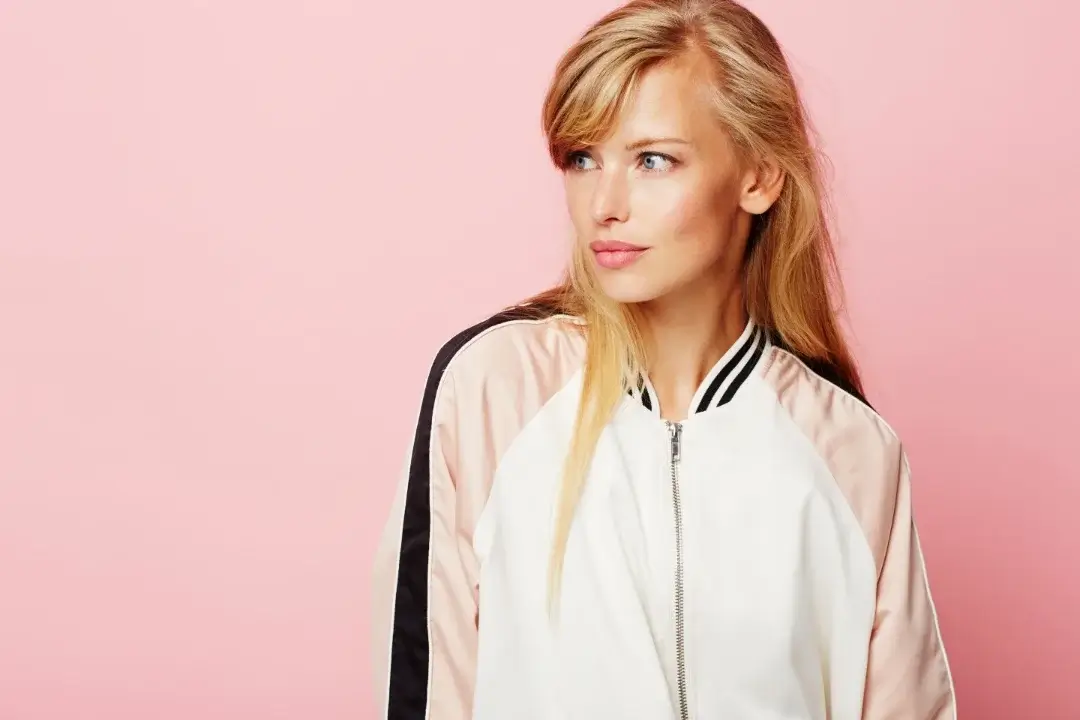 Experience the perfect blend of retro charm and contemporary appeal with Experto, a leading varsity jacket manufacturer in Pakistan. Our luxury varsity jackets strike the ideal balance between comfort and longevity.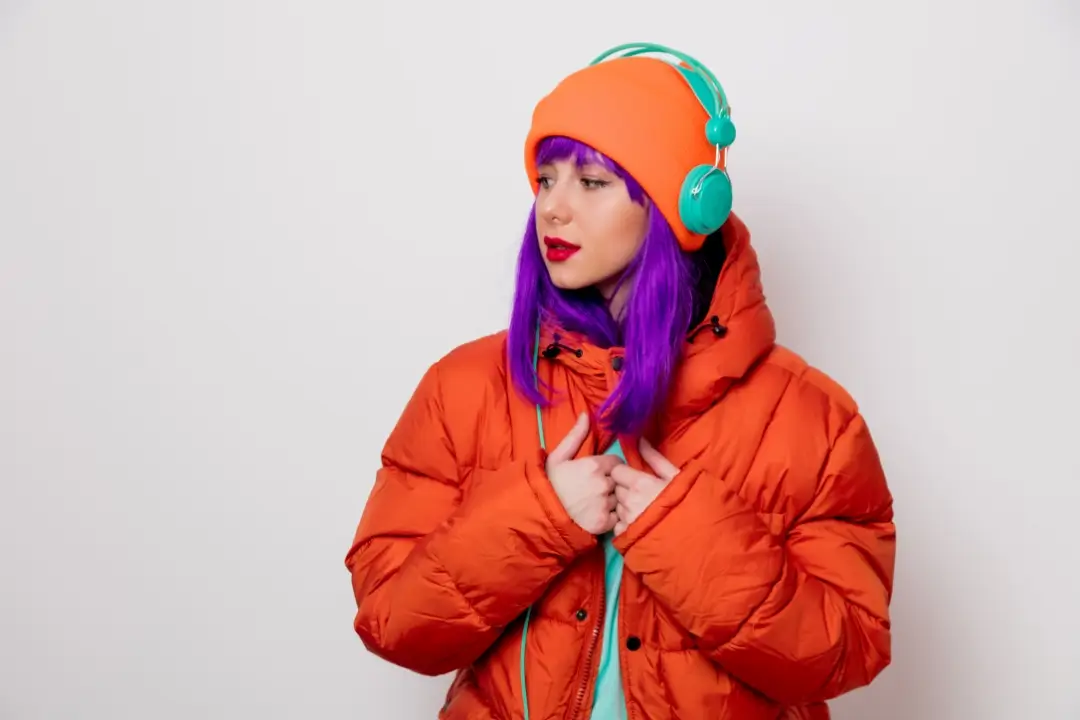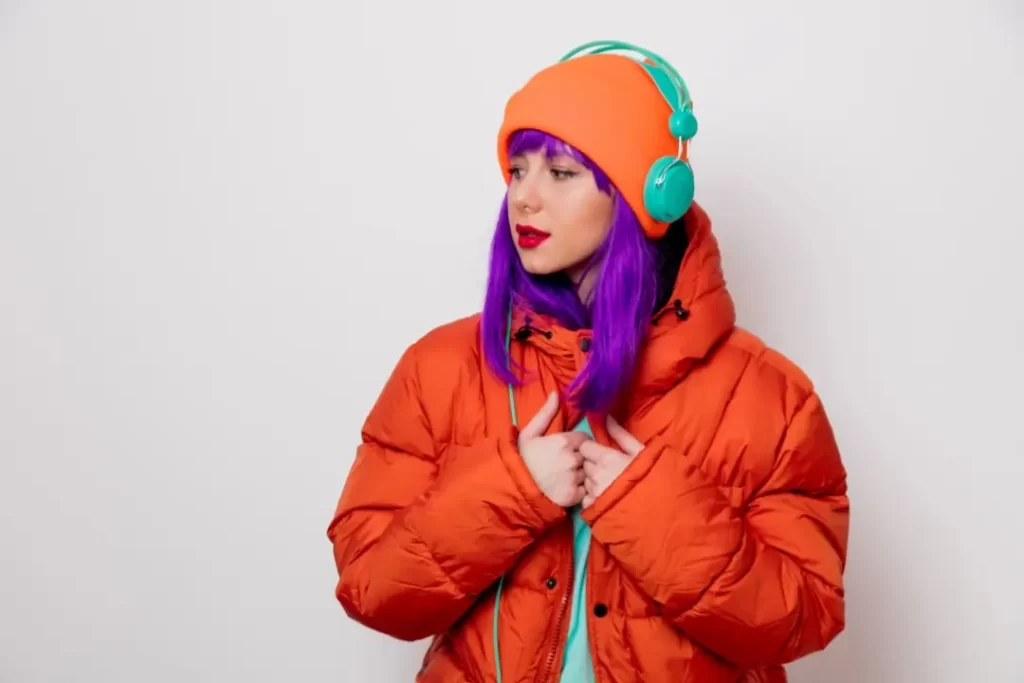 Brace the cold while staying trendy with our premium-quality puffer jackets. As a renowned puffer jacket manufacturer in Pakistan, Experto guarantees stylish, well-built, and cozy essentials that align with current style trends.
Recognized as a leading bomber jacket manufacturer in Pakistan, we focus on creating pieces that flawlessly merge the elements of durability, comfort, and panache for a legendary look that transcends time.
As a prominent leather jacket manufacturer in Pakistan, Experto combines unmatched quality, exceptional durability, and sleek designs to cater to a variety of style preferences and wardrobes
Clothing Manufacturer In Pakistan Facts;
Why Pakistan manufacturing is a better option than the USA
Clothing Manufacturer In Pakistan vs. USA
| | |
| --- | --- |
| High-quality products at low prices | High-quality products at very high prices |
| | |
| No limit to Quantity. Or NO MOQ | |
| Reliable for startups or big brands | Not reliable for startups due to high costs |
| Fully customization options with not many extra charges | Many manufacturers also offer this feature but with a lot of additional charges |
Our Garment Factories in Pakistan: Serving businesses worldwide with exceptional quality Production:
Experto is a world-class clothing manufacturer that has many clothing factories in Pakistan
. But basically, we started as Sialkot garments manufacturers in Pakistan; later on, we expanded our manufacturing production and made more factories. With years of clothing industry experience, we were able to build more factories. Now we also have many garments factory in Pakistan ,Lahore. And have been serving our clients all over the world.
Reasons Why Experto Is Among The Top
Clothing Manufacturing Companies In Pakistan
We Only Make Premium Products
There is no way you can sell your Product if it has very poor quality. In that case, you need a manufacturer who makes quality products. Expert provides top-notch quality for your products through our strict quality control mechanism. Within our clothes factory in Pakistan, we always assure to produce products of the highest standards as we never compromise our Product quality. A piece of cloth can never leave our Pakistan clothing factory unless all international quality standards pass it.
The Strict Quality Controls, You Never Get a faulty product
There aren't many garment manufacturers in Pakistan who implement strict quality controls over their production. But Experto is among those safety clothing manufacturers in Pakistan who never compromise on their Product's quality. Customer satisfaction is always our priority, and that's why our strict quality control is another significant factor that distinguishes us from other manufacturers.
Don't worry about variety; we specialize in every clothing type
Almost all Pakistan clothing manufacturing companies are experienced in one or two clothing products. Still, it's hard to find a manufacturer who excels in all types of manufacturing, and that's where you need Experto's services, as we offer a huge variety of products with different customization options.
Highly Efficient Production System, Saves your time
We have thousands of experienced workers making your products with great care and efficiency. Along with many advanced technologies, the production process is done quickly. That's how we have made our way into the top garment exporters in Pakistan. Being one of the honourable clothing vendors in Pakistan, we always prioritize our Product's quality, and there's no compromise as we are committed to providing the best products to our valued customers.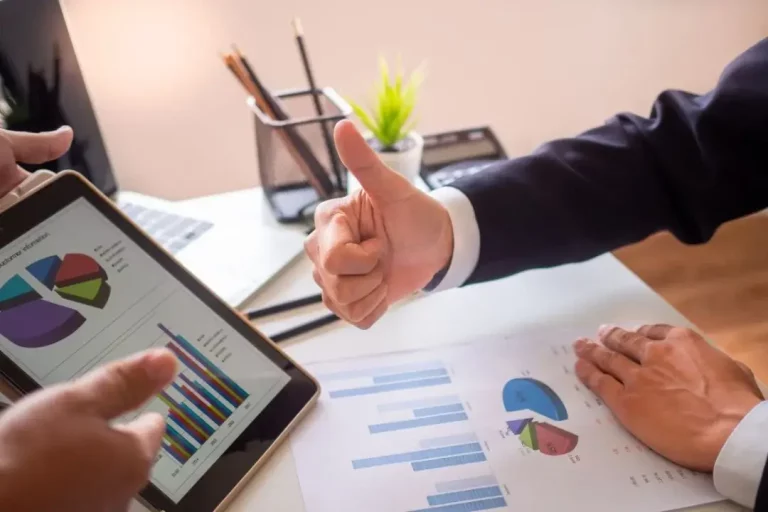 Apparel Industry Experience
Experto has formed ten years ago and become one of the leading pakistan clothing vendors. Since then, we have been providing our high-quality products to the world while being one of the reputable Pakistan apparel manufacturers. Having years of experience with hundreds of satisfied customers makes us among the best clothing manufacturer in Pakistan. You need to keep industry experience in mind when looking for clothing manufacturers in Pakistan. Only an experienced manufacturing company can help your business grow. And we are happy to say Experto is one of such Pakistan clothing manufacturing companies.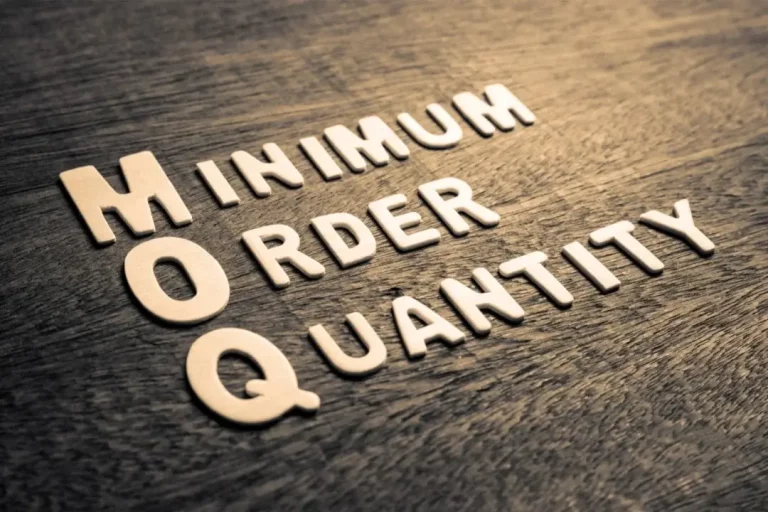 Very Low MOQ, No Inventory Risk
Another factor that makes Experto rank among the top clothing manufacturers in Pakistan is the "Low MOQ" policy. Experto is the only leading clothing company in Pakistan that offers quite a low production capacity. Get your products in any quantity, as we offer both small and large-scale production. So if you are looking for Pakistan clothing suppliers that can accept small orders for your startup business, you are at the right place.
Clothing Manufacturer in Pakistan For A Woman
Experto is among Pakistan's most trusted ladies' clothes manufacturers and is known for its high quality and best services. Our company's roots are in the skill of perfection, and as a manufacturer of garments, we understand the importance of paying close attention to every little product detail. Therefore, before shipping, we evaluate clothing from all aspects. Along with providing customized clothing, we also aid our customers with personalized labeling.
Experto is the perfect choice for business or firms who want to create apparel displaying their names and logos.As a apparel supplier sialkot , Pakistan we provide a wide variety of ladies' garments that can be completely customized. Experto stands out as a top ladies' garment manufacturer in Pakistan because we prioritize client happiness and product quality. Many clients who began their businesses with us have grown into well-known firms selling top-notch garments. In addition, we provide custom labels, tags, and packaging for well-known companies.
How Experto Provides More benefits than other
traditional Clothing manufacturers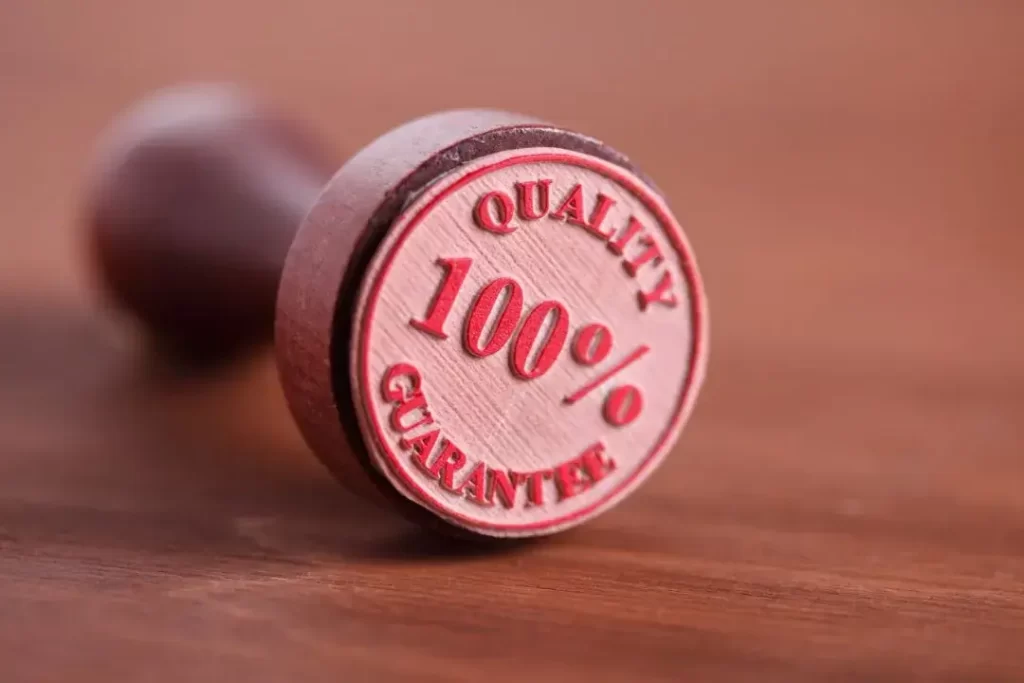 We manufacture high-quality products to meet the quality standards of our customers, and due to this reason, we are well known in the clothing circle.
Wholesale Competitive Prices
We provide our customers with the most reasonable price for every product that fits within their budget.
Private Label Clothing Services
As one of the top rated clothing suppliers Pakistan, we offer different customization options to our customers, including private label tags for their respective clothing brands.
Our diverse Network has patterns tailored to each personality, with added texture and flair to make the wearer feel distinctive and help him stand out from the crowd in casual outfits.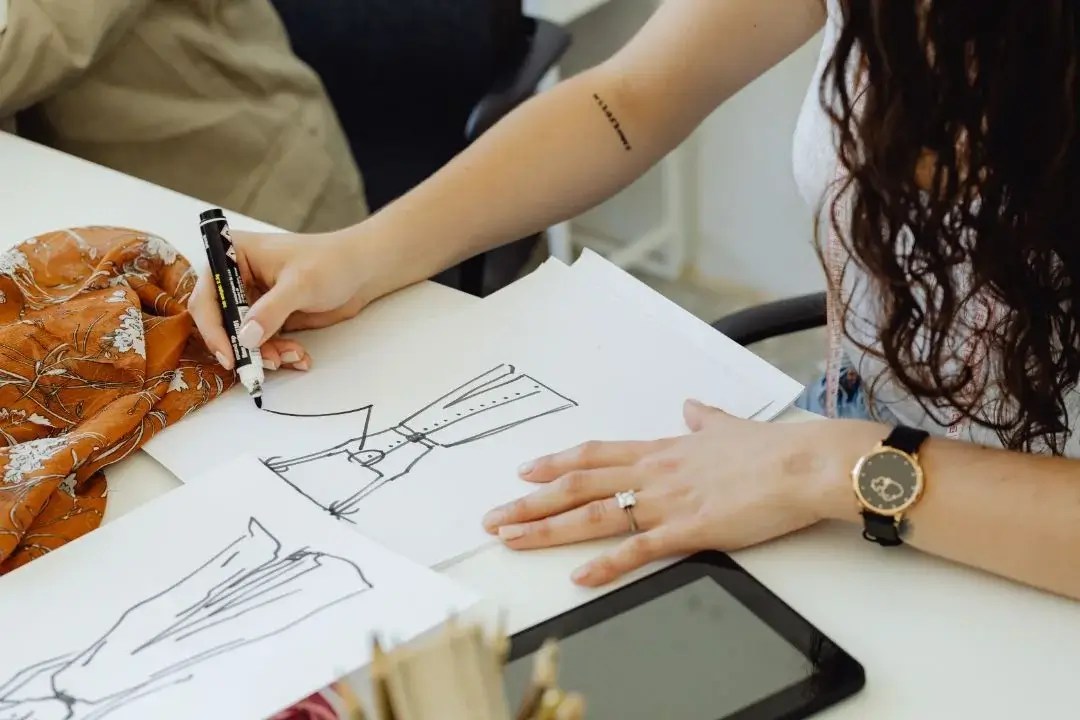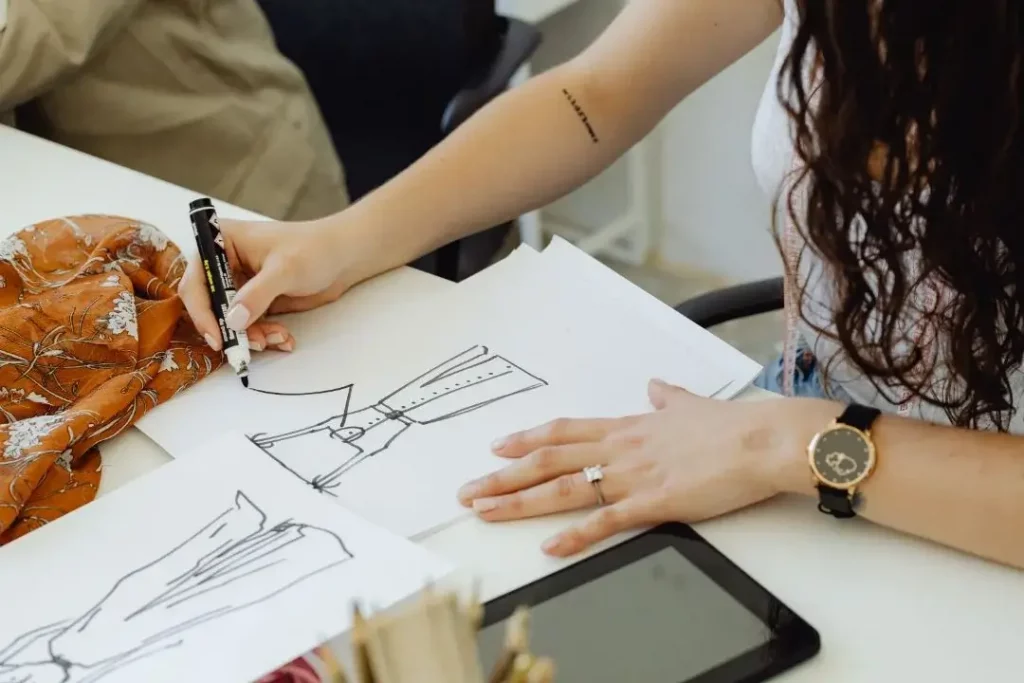 Our company's development rate is 60% quicker than the industry average for manufacturing. We have a group of talented, driven, and creative manufacturers and designers responsible for providing a wide selection of trimmings and embellishments.
We offer elementary shipment procedures all over the world and avoid over-ratings.
At our portfolio you can see all our previous work and all the products we have ever made For Our Clients. Each of our products has an immersive look, exclusive designs, and the finest build quality.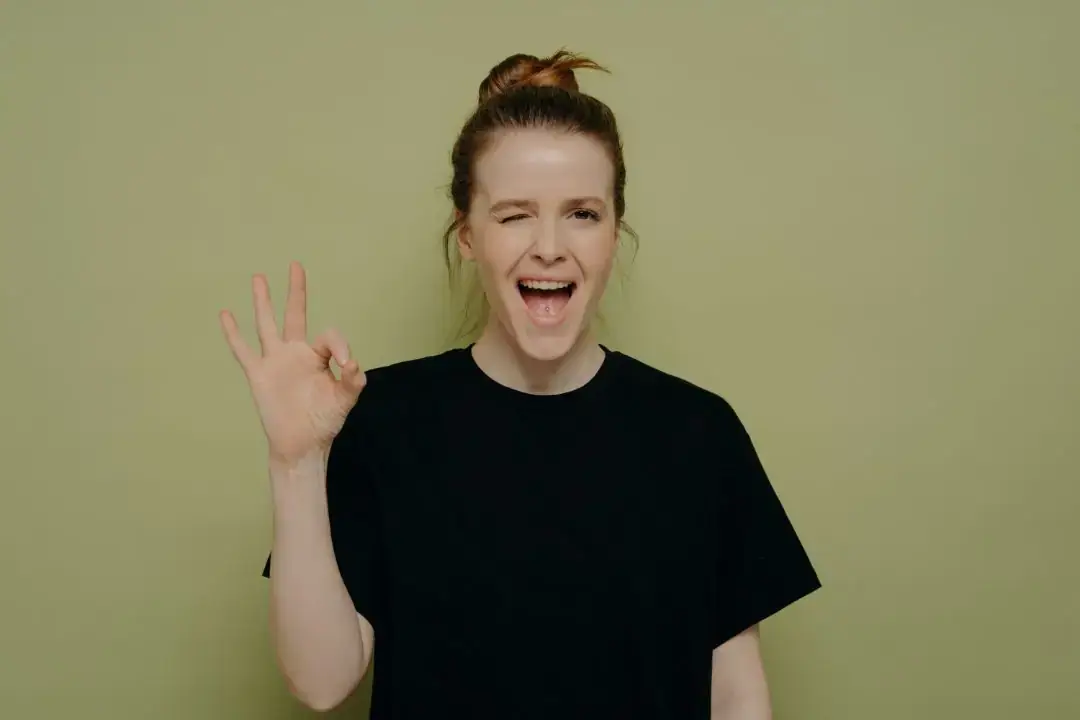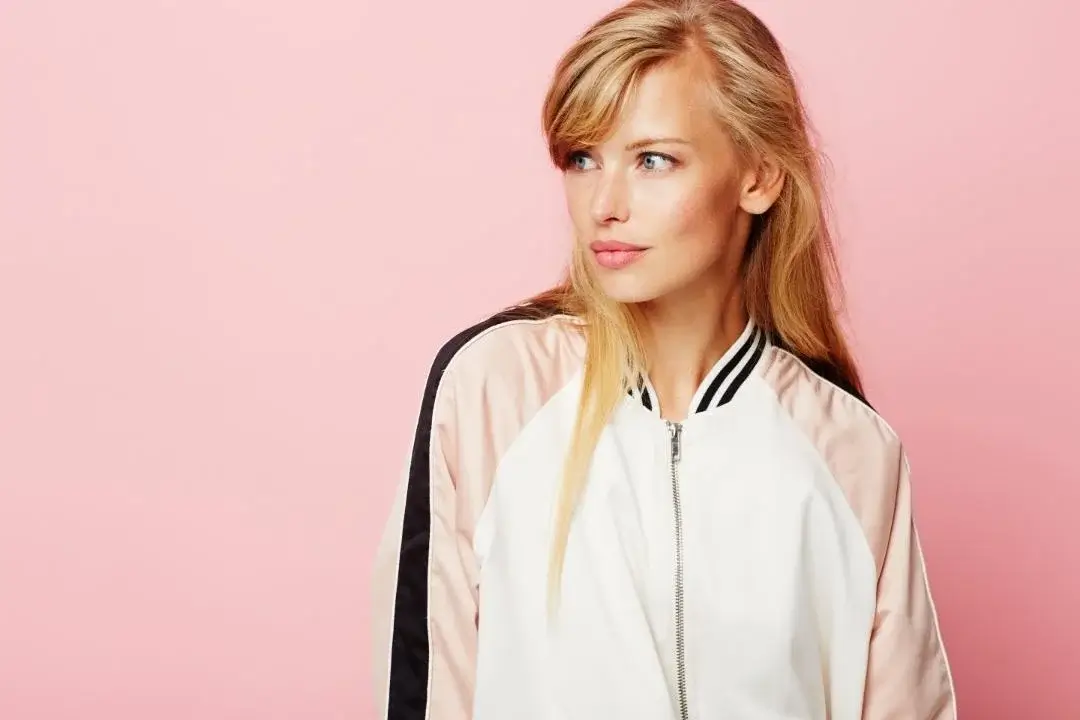 What Our Clients Have to Say
Experto's clothing is a testament to the incredible craftsmanship of Pakistani manufacturers. We appreciate their commitment to quality and their ability to produce large quantities of clothing without sacrificing attention to detail.
As a startup company, we were looking for a reliable and affordable clothing manufacturer to produce our clothing and Experto has been the perfect fit. Their team was very helpful in guiding us through the process. I am really glad about their work.
Experto's clothing products are the perfect blend of style and functionality, and we appreciate their willingness to work with us on our unique design specifications. As a Pakistani clothing manufacturer, they represent the best of their country's manufacturing industry.
As a Pakistani clothing manufacturer, Experto is setting the standard for quality and sustainability in the industry. That's good to hear about.
FREQUENTLY asked questions
Read our Frequently Asked Question section to find all the answers related to clothing
manufacturing. If you still has any query you can also contact us at our given email-address.
Are you curious about how we create our stylish apparel products?
Download Experto's catalogs and explore the craftsmanship and attention to detail that goes into each piece.
As one of the well-known clothing manufacturers in Pakistan we  provide full sampling facility for all types of clothing . If you want samples of  our garment products, provide us all your clothing requirements. Our professional team will start working immediately on the designing and manufacturing of the samples for timely delivery. After your approval of our clothing product samples, we will start working on your desired order. In case the sample of our clothing product  is not approved you can also ask for more changes if required. Our team 24/7 available to assist you.
NOTE: The sampling of all products is 100% FREE, but there will be some shipping charges.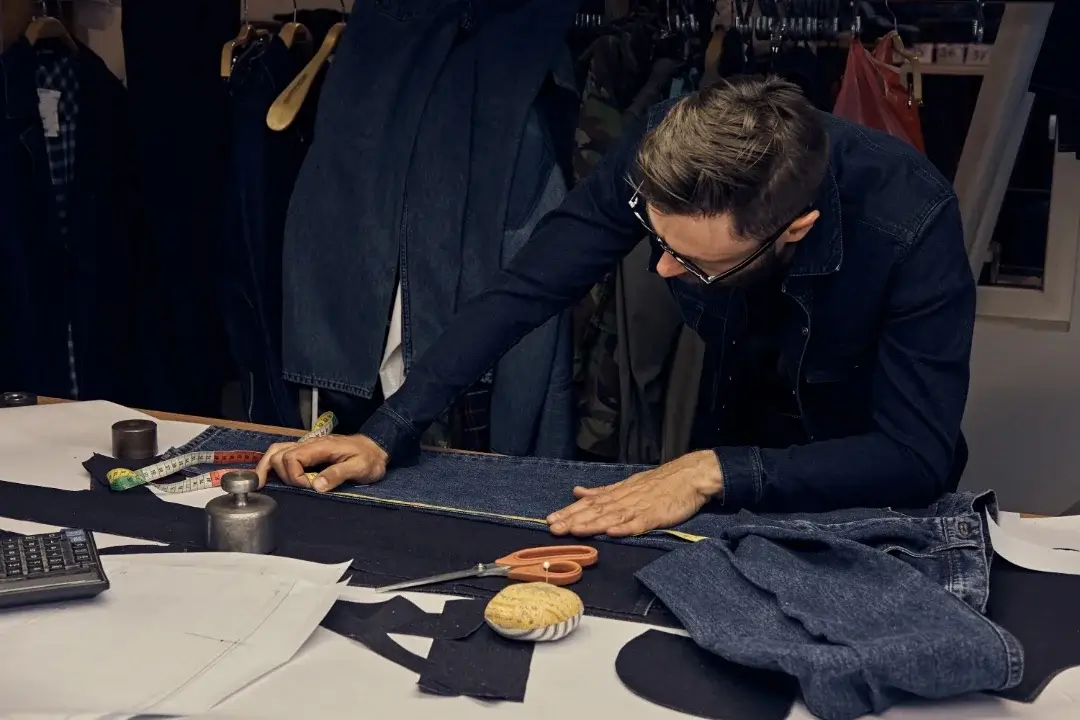 CONTACT US
Fill up the form so we can contact and help you with all your related queries.
Address
Aimanabad Road, Near Tulip Marriage Hall, 51310, Sialkot, Pakistan.
Email
info@expertowears.com
expertowears@gmail.com
Business Hours
Weekdays - 9:00AM to 5:30PM
Weekends- OFF
Subscribe To Our Newsletter