Outrank The Competitors With Eye Catching Sublimated Baseball Jerseys Exclusively for Baseball Teams, Clubs , Brands , and Leagues
Premium quality and design, and superior benefits for B2B brands, baseball clubs, and leagues with our Sublimated Baseball Jerseys
Are you looking to outfit your baseball team with custom sublimated jerseys?
Well, look no further! At Experto, we help you stand out on the field with our exceptional range of customizable baseball jerseys sublimation . From your school or college team to professional baseball leagues and clubs, we cater to all requirements. With our advanced customization facilities and top-quality materials, we ensure high-grade and tailored jerseys to up your game. Our production process is meticulous, ensuring every piece caters to your specific needs. For high-quality, distinctive, and affordable sublimated youth baseball jerseys, no need to look beyond Experto.
Best Sublimated Baseball Jerseys: Masterfully designed and tailored for your brand or team
Experto specializes in providing exceptional sublimation services to cater to your brand needs. Each jersey is uniquely designed considering your specific requests, providing an exquisite representation of your brand's or team's identity. Our vigilant team will guide, collaborate, and handcraft the jerseys as per your need. We offer complete freedom in choosing your jersey's color, size, and style to make a brilliant, lasting impression. Choose Experto for an end-to-end solution in creating the perfect sublimated jerseys baseball for your team or brand.
Sublimated Jerseys for Schools, Colleges, and Special Events
Boosting the morale of your school's team is crucial and we aim at doing just that. We cater to schools, colleges, and special events with our top-notch sublimated wholesale baseball jerseys. Choose from a wide range of styles and colors to impart a unique look to your team. Our customization options ensure your team's jerseys stand out in the crowd. Inspire your team's confidence and give them an edge in every game with bespoke, sublimated bulk baseball jerseys from Experto.
Sublimated Jerseys for Baseball Clubs of All Types
Whether you're a member of a local, regional, or national baseball club, Experto ensures you make a striking impression. We provide exceptional, baseball dye sublimated jerseys that cater to clubs of all tiers. From design to production, our team will work closely with you to create jerseys that not only stand out but also exhibit your club's distinctive identity. Step up your team's baseball game with our top-notch quality and unparalleled sublimated jerseys solution.
Sublimated Jerseys for Professional Baseball Leagues
For professional leagues seeking exceptional, sublimated jerseys, Experto is the go-to choice. As a premier baseball jerseys manufacturer, we are devoted to delivering top-notch variety and ultimate comfort for professional leagues. Our state-of-the-art customization options allow you to design distinctive jerseys that highlight your league's unique branding and make a significant impression on the field. So provide us your team's jersey requirements and let us make your distinct sport clothing.
Your Step-by-step Guide to Our Smooth Ordering Process
Requirement Gathering
Initially, we discuss your design preferences, color scheme, and size requirements, among other specifications. It is essential that you provide us a detailed idea of what your desired outcome is, to ensure that our manufactured product accurately reflects your needs.
Detailed Conversation
Upon receiving your specifications, we arrange an in-depth conversation to ensure that we understand your requirements accurately, and can meet your needs effectively.
Design Proposal
Once we have discussed every detail with you, our talented designers create an initial design proposal for your sublimated baseball jerseys. This step is vital in bringing your vision to life and providing further revisions based on your feedback.
Sample Production
After finalization and approval of the design details by you, we proceed to the initial production, where a sample piece is prepared for you to review. The sample phase allows us to gather your feedback and make any necessary adjustments before moving on to unparalleled bulk production.
Bulk Production
Your approved samples are moved on to bulk manufacturing, where we ensure that the production meets the utmost precision and quality standards that Experto is known for. Additionally, every product is scrutinized under strict quality control checks, ensuring that the manufactured jerseys adhere to the agreed-upon specifications.
Order Confirmation
Upon completion of production, we confirm your order to ensure each product has been satisfactorily produced and is ready for dispatch.
Delivery
As the final step, our logistics team ensures a smooth and timely delivery of your order to your provided address. Experience hassle-free, secure shipping of your custom sublimated baseball jerseys, right from the comfort of your premises.
Our Comprehensive
Baseball Jersey Manufacturing Services
OEM Baseball Jerseys Manufacturing
At Experto, we provide unparalleled quality Original Equipment Manufacturer (OEM) baseball jerseys. We know that the unity and identity of your team lie in the uniqueness of your jerseys. Hence, we offer a broad array of customizable styles and fabrics unique to your design needs. Whether you're outfitting a local team or a national league, we have the resources and expertise to deliver top-quality products with precision and attention to detail.
Private Label Baseball Jerseys Manufacturing
We offer a comprehensive range of private label sublimated baseball jersey manufacturing services to ensure your team's unique identity shines through. Equipped with the finest materials, we weave your brand's spirit and team culture into your bespoke jerseys, standing out in the crowd. We aim to make your team look their best on the field by creating high-quality, custom-fit jerseys meeting your precise needs.
Cut and Sew Baseball Jerseys Manufacturing
With our industry expertise and acute attention to detail, Experto provides custom cut-and-sew sublimated baseball jerseys. Our services include a range of personalization options at competitive prices, with flexible minimum order quantities (MOQ) and quick turnaround times. We provide a wide array of style options, tailoring your jerseys to your exact requirements, ensuring superior quality jerseys at each step.
Wholesale Baseball Jerseys Manufacturing
As a specialized wholesale sublimated baseball jerseys manufacturer, we offer an extensive range of custom manufacturing options to suit your team's specific style and branding. Whether it's screen printing, embroidery, or heat-transferred custom designs and logos, we are equipped to provide a plethora of customization options. Our commitment to excellence guarantees that you receive top-tier jerseys that your baseball team would be proud to sport on the field.
Our Cutting-edge Jersey
Designing and Printing Services
Sublimation printing is a popular choice among sports teams allowing a durable, vivid and detailed finish. At Experto, our sublimation printing technology can deliver complex designs and colors which won't fade or peel off. With sublimation printing, the inks are infused into the fabric itself resulting in a smooth colorful finish flawless on your jerseys.
Our custom patch and logo service helps distinguish your team jerseys with your unique logo, emblem, or symbol. It can turn your unique team identity into a dynamic patch that can be seamlessly integrated onto the baseball jerseys. Represent your team's unity and spirit uniquely with our custom patch and logo services .
We offer state-of-the-art embroidery services for teams that prefer a sophisticated and timeless look. Our sharp and visually appealing embroidery designs are precisely crafted with advanced machinery. Whether it's your team's logo, player names, or individual numbers, we ensure a perfect finish embodying elegance and excellence.
Give a personal touch to your jerseys with our custom name and number printing services. We use long-lasting, high-quality printing methods that allows every baseball player on the field to carry their identity with pride on the field.
We provide the option of incorporating custom woven labels onto your jerseys. To add an additional touch of exclusivity and brand visibility, you can choose to have your team or brand name beautifully interwoven onto your jerseys.
Emphasize your team's unique identity with our premium embroidered team badges service. Meticulously designed with precision and attention to detail, these badges lend an aura of unity and determination to your team.
Our Quality-Controlled Manufacturing Process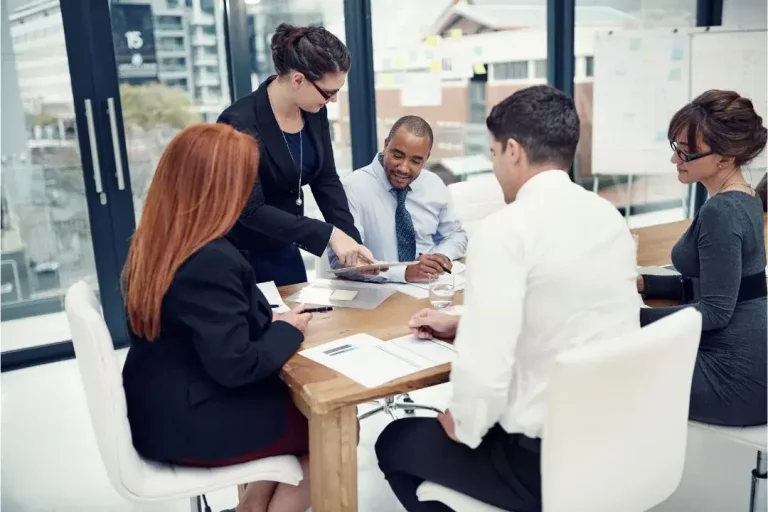 Design Development
Once the design is approved, our team begins the initial pattern and prototype creation, ensuring every detail aligns with your requirements.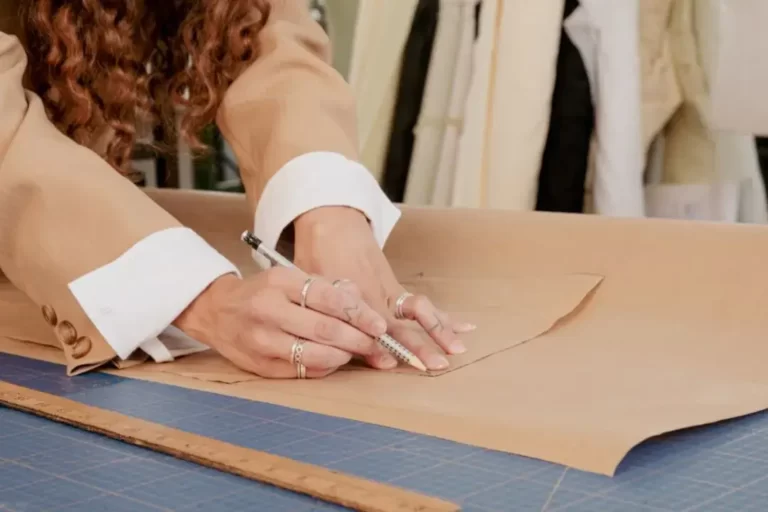 Pattern Cutting
After the design is approved, the material is cut into panels as per the final design. These will later be stitched together to form the finished product.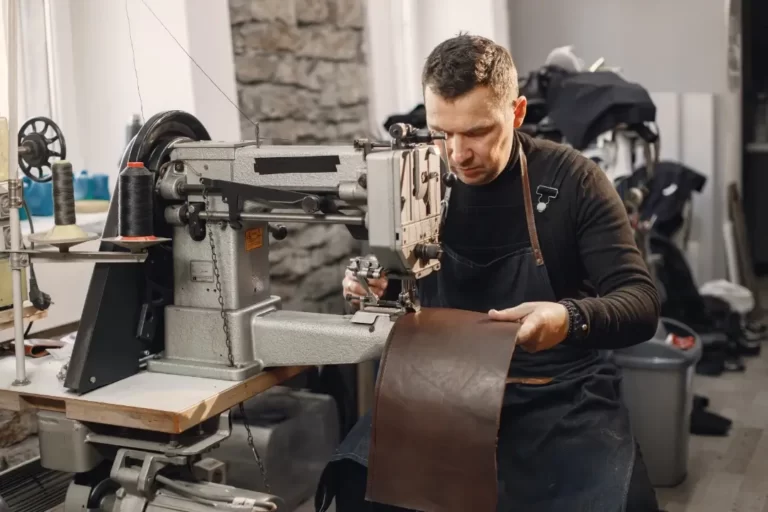 Assembly and Stitching
The cut panels are sent to the assembly line where they're expertly sewn together to create the jersey. Every stitch is meticulously done by our skilled craftsmen for a seamless finish.
Quality Check
After the jerseys are stitched and assembled, they undergo a comprehensive quality check. Our quality control team ensures that every jersey is inspected thoroughly for any manufacturing defects or inconsistencies, maintaining our commitment to delivering only the highest quality.
Adjustment and Finishing
At this stage, any necessary alterations are made to ensure the jerseys fit precisely as per the given size. Once adjusted, the jerseys undergo a "finishing" process, which includes ironing, folding, and packaging.
Packaging and Shipping
Following a final inspection, the jerseys are securely packaged and ready for shipment. They are then handed over to our logistic partners for safe and timely delivery to your specified location.
Amplify your Baseball Experience with Experto's Comprehensive Range of Baseball Jerseys
Self-expression and uniqueness are critical factors of a team's identity on the field. With Experto, we assist you to channel your team's spirit into our tailored men's sublimated baseball jerseys. Composed of superior materials and stylish designs, we ensure your team does not only look exceptional but also perform to their highest potential. Invest in jerseys that provide the perfect balance between functionality and style with Experto.
Empower your female athletes with Experto's specially formed tailored collection of women's sublimated baseball jerseys. Our womens jerseys combine functionality and style, as they are specially designed for modern female athletes. Crafted with lightweight, breathable and performance-enhancing materials, these jerseys enable your athletes to perform their best while looking stunning on the field.
Experto nurtures the passion of budding baseball enthusiasts with a dedicated range of youth sublimated baseball jerseys. Our thermal jackets and youth-centric designs incorporate the same high-quality materials and attention to detail as our adult offerings. Designed with young players in mind, our youth baseball jerseys are made of durable materials and bold, exciting colors that appeal to every budding player. Fuel ambition with uniforms that provide comfort without sacrificing style exclusively from Experto.
Stir up your team's fighting spirit as you warm up for the big game with Experto's collection of warm-up jerseys. They've been designed with detail to accommodate the rigorous pre-game preparation session. Constructed with insulating materials and superior craftsmanship, these jerseys are the ideal solution to keep the team dry and comfortable as they warm up for the big match. With Experto, you can be confident that you'll step onto the field fully prepared.
Why Experto is Your Ultimate Choice for High-Quality Sublimated Baseball Jerseys
Delivering Unmatched Quality Jerseys
At Experto, we commit to providing top-notch sublimated baseball jerseys. Our team utilizes only the finest materials and the most advanced techniques, ensuring every detail is well crafted. When you choose Experto, your team will not only look their best but feel their best in jerseys of unparalleled quality.
Customizable MOQ Options for Sublimated Baseball Jerseys
A crucial part of our endeavor to cater to all teams is our flexibility in minimum order quantities (MOQ) for our jerseys. Be it a small team that needs just a few jerseys or a large league requiring hundreds, we can accommodate your order without compromising on quality. We firmly believe that all teams, regardless of their size or budget, should have access to high-quality sublimated baseball jerseys.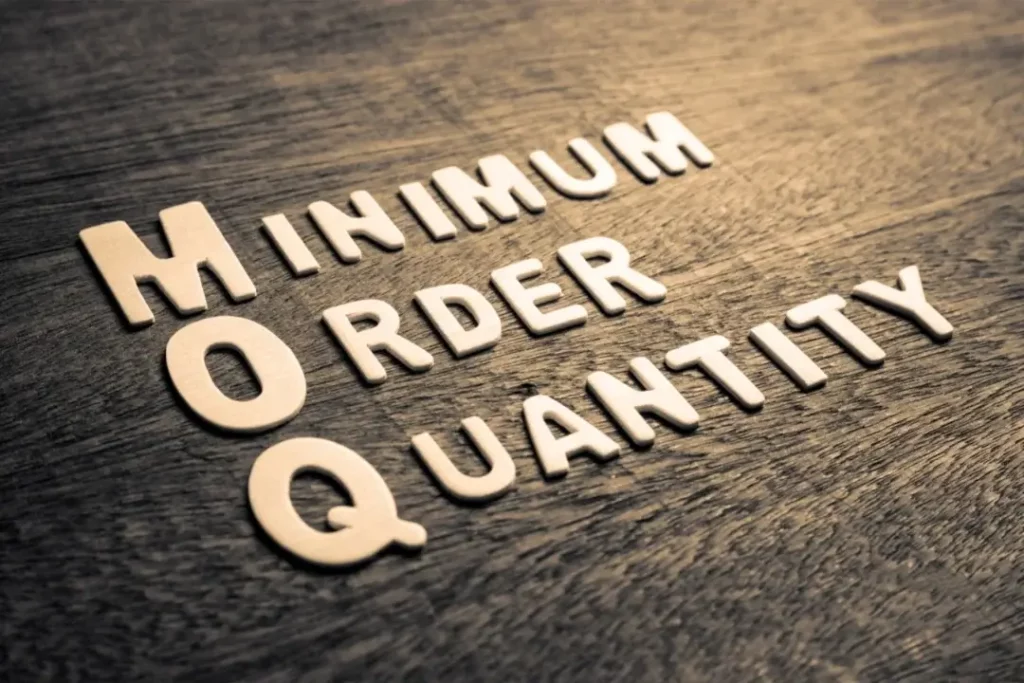 Endless Customization Options Available
At Experto, we understand that each team is unique, which is why we offer a virtually endless number of customization options. Our expert designers work closely with you every step of the way, transforming your vision into reality while offering hundreds of customization possibilities for your team's jerseys.
Hassle-Free Ordering Process
Ordering your sublimated baseball jerseys shouldn't be a complex process. That's why we've made it as quick and easy as possible. From the simplicity of placing your order right through to the fast and reliable delivery system, we ensure a seamless experience from start to finish.
Reliable 24/7 Customer Support Service
We pride ourselves on our excellent customer service. Our team is available 24/7 to assist with any questions, concerns or feedback that you may have. Throughout your journey with us, we ensure your complete satisfaction at every step.
What Our Clients Have to Say
As a coach, I always seek quality and comfort in our team's jerseys. With Experto, I got exactly that and more.
I am a high school baseball coach and needed affordable, yet quality jerseys for our team. Experto absolutely exceeded my expectations with their professional service, top-quality products, and extremely competitive prices. The team loves their new jerseys!
We ordered sublimated baseball jerseys for our college team from Experto last year. The jerseys are top-quality. Despite regular use, they're still as radiant as they were on day one. Experto is our go-to provider for sublimated jerseys. The quality, pricing, and level of customization they provide is hard to find anywhere else. Exceptional work, team Experto!
The whole experience from ordering to unwrapping was seamless. On-field or off-field, this custom sublimated jersey has now become my go-to outfit for all baseball- related events. Luxury feel with durability and style.
As a Sublimated Baseball Jerseys manufacturer we provide full sampling facility. If you want samples of our Sublimated Baseball Jerseys, provide us all your Baseball Jerseys requirements. Our professional team will start working immediately on the designing and manufacturing of these samples for timely delivery. After your approval of our Sublimated Baseball Jerseys, we will start working on your desired order. In case the sample of our Sublimated Baseball Jerseys are not approved you can also ask for more changes if required. Our team is 24/7 available to assist you.
NOTE: The sampling of all products is 100% FREE, but there will be some shipping charges. 
Frequently Asked Questions
CONTACT US
Fill up the form so we can contact and help you with all your related queries.
Subscribe To Our Newsletter