A quality name you can trust: Experto, the best Cut And Sew Manufacturers:
"Master the Art of Custom Apparel industry with Professional Cut and Sew Services"
Are you tired of endless search for a reliable Cut and Sew Manufacturers? Experto offers the solution! Our expertise in custom cut and sew services ensures your apparel products are made to exact specifications, with attention to every detail. From pattern making to shipping, we handle every step of the production process.
Benefit from our years of experience and commitment to quality, with customizable design options and strict quality control measures. Choose Experto for your next clothing production and experience the difference in quality and affordability.We are also one of those Cut and sew manufacturer' low minimum facilities providing all types of apparel. No MOQ (Minimum order quantity) for any garment production makes us suitable for small businesses and start-up fashion brands.
A Simple Introduction To Cut And Sew
The term (Cut and Sew) means the cutting and sewing custom garments from fabrics purchased or owned by a business or brand. Apparel brands or businesses provide clothing manufacturing companies with all the tech packs or samples and the fabric. The manufacturing companies cut and sew(manufacture) these clothing products as required by the brand. The Cut and sew clothing manufacturer not just do the cutting and stitching of clothing, but they also provide other services like custom printing, private labeling, and custom embroidery if required by the fashion companies. Cut and sew manufacturers are your perfect option if you want your own fully customized piece of fashion products.
Our Cut And Sew Clothing Manufacturing Process
Experto provides bespoke Cut and sew manufacturing services which means you can ask for any customization, whether its design, styles, different colors, or custom sizes. We will make exclusive apparel products just as you want. For our production system, we follow a very efficient production system. Here is a full process of our Cut and sew manufacturing.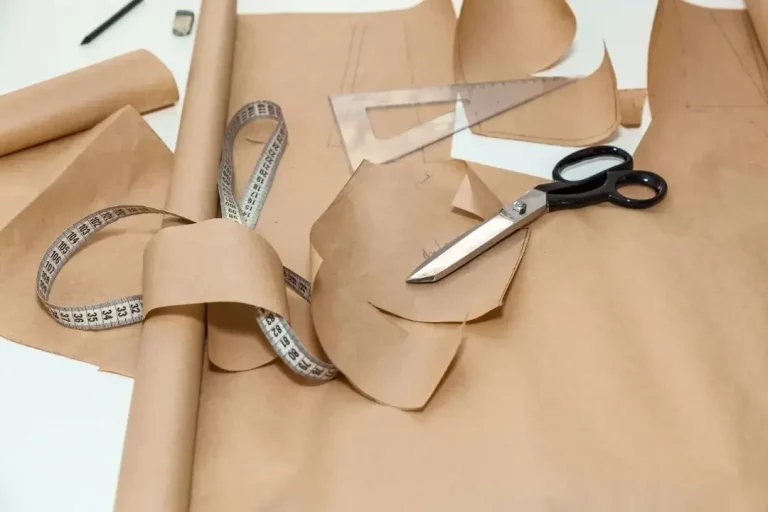 Pattern Making and grading
You can provide us with your tech packs or samples if you have any, or we can also help you design your desired apparel products. After the provision of desired specifications of the product, our team will create the samples.
Sampling
Once our team designs the patterns or digital blueprints, we make the first samples of the products at the discretion of our clients. The samples are made the same way as the full manufacturing process.
Cutting
Once the client approves, we start our production process, beginning with the bulk cutting of provided fabric using manual and automated cutting machines. Our professional workers handle the full cutting process with great care.
Sublimation printing
We do on-demand sublimation printing of fabrics using our advanced sublimation machines. The sublimation or fabric is done only when asked by the client. Then, the designs or prints provided by the client are neatly sublimated on the fabric.
Embroidery
We are capable of providing any design or type of custom embroidery. In addition, we provide all types of custom embroidery facilities for different clothing types. This process also includes our automated custom embroidery machines.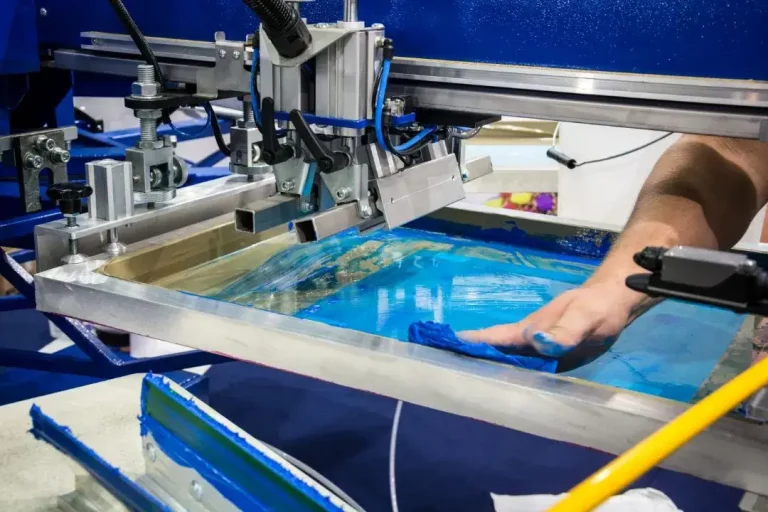 Screen printing
Screen printing is in demand for different clothing products like t-shirts or hoodies. Therefore, we also provide an on-demand screen printing facility if the client requires it. The screen printing process is also done using automated printing machines.
Sewing
Once all the customization processes, custom printing, or embroidery are done. Then it's time for the fabric sewing process. In this process, the high-quality selected fabric is stitched by our experienced workers with great care and precision.
Packaging and shipping
Once the Cut and sew apparel product is ready, it's time for the shipment. At Experto, we handle all the processes of Cut and sewing, from pattern designing to making of final product and its shipping.
Why Experto is the top Cut and Sew manufacturers USA
Many reasons make Experto among the best Cut and sew manufacturers. Like our top-notch production, 100% guaranteed quality, and many more. As a prominent cut and sew manufacturer, here are the reasons that distinguish us from the rest.
We Only provide You 100% Quality Clothes
The first and foremost reason that makes us one of the best custom cut and sew manufacturers is our commitment to providing a 100% quality guarantee for all clothing products.
You Are Working With The Industry Leaders
We have years of Cut and sew manufacturing work experience with many renowned European brands. With this knowledge, we can also help you stand out in the fashion industry.
No More Worries For Huge Quantities
Being one of the leading cut and sew manufacturers we always aim to facilitate small businesses, we provide Low MOQ, so you don't have to go for large orders, just as much low quantity as you need.
You Get Everything At One Place
It is right to claim that we are a one-stop solution for garment cut and sew manufacturing; our cut and sew company provides every service from designing to packaging and shipping. Remember that we can craft any design in any size and color.
Customize Your Clothing Just The way You want
There is no limit to customization for your apparel products. We can only craft a design for your custom clothing. We have hundreds of customization options like custom colors, sizes, and styles selection.
What Our Clients Have to Say
I've worked with other cut and sew manufacturers in the past, but none have provided the level of customization and flexibility that Experto has done. Their team is truly professional at their work and understands their client's needs and suggests good solutions.
Working with Experto was a truly exceptional experience. They took the time to understand my specific needs and were always available to answer any questions I had. What I appreciated the most was their ability to meet my tight deadline without sacrificing quality.
I appreciate that Experto offers very low minimum order quantities, which made it possible for me to launch my product without worrying about inventory risk. The quality of the product is exceptional and I am looking forward to continuing to work with Experto in the future.
I had a complicated project with a lot of design changes, but Experto team was able to handle everything with ease. Their team was even so helpful and patient throughout the entire process.Really loved to work with them.
Are you curious about how we create our stylish apparel products and functional leather bags?
Download Experto's catalogs and explore the craftsmanship and attention to detail that goes into each piece.
As a cut and sew manufacturers, we provide full sampling facility. If you want samples of our products, provide us all your custom clothing requirements. Our professional team will start working immediately on the designing and manufacturing of the samples for timely delivery. After your approval of our clothing product samples, we will start working on your desired order. In case the sample of our clothing product  is not approved you can also ask for more changes if required. Our team 24/7 available to assist you.
NOTE: The sampling of all products is 100% FREE, but there will be some shipping charges.
Frequently Asked Questions
The Cut and sew products are made just the way normal garment manufacturing is done. The provided fabric is cut and stitched by the cut and sew manufacturing firm according to the requirements.
Just provide us with all your custom requirements through our email address (email of the company) or by contact form, then our customer service representative will attend to your order, and we will start working on it.
All garment products like t-shirts, hoodies, uniforms, medical scrubs, and sportswear products can be made with the Cut and sew process.
CONTACT US
Fill up the form so we can contact and help you with all your related queries.
Subscribe To Our Newsletter