The Equestrian Clothing Manufacturer: Designing Unparalleled Horse Riding Apparel for Unforgettable Experiences
Crafting Equestrian Clothing: Perfecting Your Riding Attire with Precision and Beauty
Are you in search of specialized equestrian clothing manufacturers who can provide you with superior, fully customized riding apparel? Look no further!
As a reputable equestrian apparel manufacturer, Experto is here to offer you a wide range of equestrian horse riding clothing options, with endless customization possibilities, affordable prices, and a comprehensive one-stop solution for all your manufacturing needs. Experto understands the unique challenges faced by riders and strives to offer exceptional solutions. Our expertise lies in crafting equestrian apparel that not only meets your functional requirements but also reflects your riders personal style and ensures your safety. We believe that your brand's riding attire should not only serve a purpose but also exude quality and a premium feel.
As a bespoke horse riding apparel manufacturer, Experto prioritizes the fusion of premium quality and affordability. Our commitment to delivering top-notch riding apparel at accessible prices sets us apart from the competition.
Services We Provide as Custom Equestrian Clothing Manufacturers
Creating a unique brand image is pivotal for standing out in the market. As a high-end equestrian-style clothing manufacturer, Expertowears grasps the challenges you face and offers a complete solution to smoothly incorporate your branding elements into every piece of clothing we create. From custom embroidery or printing of your logo to distinct designs, we ensure your equestrian garments mirror your brand's character. Take advantage of swift turnaround times, unmatched flexibility, and total control over your custom riding apparel designs.
Expertowears extends beyond private label manufacturing to offer first-class OEM services tailored to the distinctive needs of businesses like yours. With our OEM manufacturing equestrian clothing, you can enjoy numerous advantages that help your brand shine. Our expertise allows you to actualize your innovative ideas, with customized clothing designs, colors, and fabrics in sync with your brand's vision. By selecting Expertowears as your OEM equestrian garments supplier & vendor you can relish a hassle-free experience, eliminating the need to look elsewhere.
Leveraging our proficiency in cut and sew manufacturing as one of the leading equestrian clothing manufacturers, we provide businesses like yours with exceptional customization options that elevate your brand to new heights. You can reap the benefits of our seamless process, where we manage the entire production, ensuring guaranteed quality solutions. From design conceptualization and fabric selection to precision stitching and finishing, we oversee every facet of manufacturing, enabling you to concentrate on your central business. Trust Expertowears to deliver outstanding cut-and-sew equestrian clothing that mirrors your brand's identity and exceeds your expectations.
Wholesale Equestrian Clothing Supplier & Vendor:
Expertowears transcends being a mere wholesale equestrian clothing manufacturer. As a committed wholesale equestrian clothing manufacturer and vendor, we manufacture an extensive range of styles and endless customization possibilities to cater to the unique needs of B2B businesses. Our commitment to providing custom wholesale horseback riding apparel sets us apart in the industry. With a thorough understanding of market trends, we ensure our inventory encompasses the latest designs and diverse horse-riding clothing styles, allowing you to find the perfect match for your target audience.
Discover Our Wide Range of Exceptional Equestrian
Apparel for Every Rider
Women's Equestrian Clothing
Explore our curated collection of women's equestrian apparel, designed to offer a perfect blend of style and comfort tailored specifically for female riders. Our range includes equestrian pants flaunting a great fit and flexibility, fashionable yet professional shirts, and elegant coats suitable for various riding disciplines.
Men's Equestrian Clothing
Our men's equestrian apparel line presents a superb fusion of fashion and functionality, empowering every male rider to perform at their best. Choose from our exclusive equestrian pants providing ultimate freedom of movement, shirts that exhibit your individual style, and versatile riding jackets for all-season wear.
Kid's Equestrian Clothing
Nurture the passion for horse riding in young enthusiasts with our exceptional kids' equestrian apparel. Our collection features carefully designed riding pants offering the right balance between comfort and durability, engaging shirts with delightful graphics and colors, as well as protective outerwear that keeps your little ones warm during cooler rides.
Explore the sophisticated craftsmanship and unparalleled quality of our bespoke shirts, perfectly tailored to suit your individual style. Revel in the comfort and class of Expertowears' timeless designs – a true embodiment of elegance intertwined with practicality.
Discover our remarkable range of fashionable pants, carefully fabricated to exude confidence and charisma. Expertowears caters to every preference, be it casual wear or distinguished office attire, while ensuring comfort and functionality throughout.
Different Customization Options We Provide for Our Custom-made Equestrian Garments
As the finest horseback riding apparel manufacturer, we offer impeccable embroidery services to elevate your horseback riding clothing to new heights of refinement and distinction. Our skilled workers stitch intricate designs, logos, or artwork onto your clothing, creating a visually compelling impact. With embroidery, your brand's identity comes alive, adding a touch of elegance and a lasting impression to each piece of your clothing.
Discover the vibrant possibilities of sublimation printing with top equestrian clothing companies. We bring your boldest designs to life with stunning full-color imagery. Sublimation printing seamlessly fuses your artwork into the fabric of the clothing, ensuring long-lasting durability and vibrant color reproduction. With sublimation, your horse riding attire becomes dynamic canvases, enabling your brand to stand out and make a bold statement.
At Expertowears, we understand the importance of the minutest details, and therefore, we offer top-quality custom patches. Personalized patches enhance your clothing line by adding an exclusive touch that reflects your brand's uniqueness. Whether you need your brand logo, a specific design, or any other artwork, we are equipped to manufacture custom patches to meet your distinct needs. Enjoy adding a personal flair to your horse riding attire  with our custom patches.
With silk screening, we bring forth an affordable and versatile method of printing for your equestrian riding outfits. This technique, also known as screen printing, allows for high-quality, durable designs, even on rough fabric surfaces. Whether you need a large, bold design or a subtle, delicate pattern, silk screening gives you the versatility you need to create eye-catching custom riding apparel. Select silk screening for a cost-effective, long-lasting, and highly versatile printing solution.
Dyeing is an art, and at Expertowears, we have mastered it. We offer custom dyeing services, allowing you to select from a broad spectrum of colors for your equestrian riding clothing. We utilize the best dyeing techniques to ensure that the colors are long-lasting. If you desire a specific color that reflects your brand's identity, we can achieve it. With our custom dyeing service, your equestrian riding apparel will not just be functional but also a reflection of your brand's story.
Here's How we craft your exclusive equestrian apparel
Collaborative Design Consultation
At Expertowears, we believe that every equestrian brand has a unique story to tell. We kickstart the manufacturing process with an immersive collaborative design consultation. By engaging in in-depth discussions and creative exploration, we seek to understand your brand identity and vision. This collaborative journey helps us unveil the essence of your brand, allowing us to create equestrian horse riding clothes that perfectly reflects your style and captivates your target audience.
Exquisite Material Curation
Crafting exceptional equestrian apparel starts with sourcing the finest materials. Our team meticulously curates a blend of sumptuous and ethically-sourced fabrics, renowned for their comfort, durability, and luxurious feel. From cozy fleece linings to soft and breathable cotton blends, we handpick materials that meet our rigorous quality standards. Our commitment to exceptional material sourcing ensures that your equestrian look clothing not only exudes sophistication but also upholds the test of time.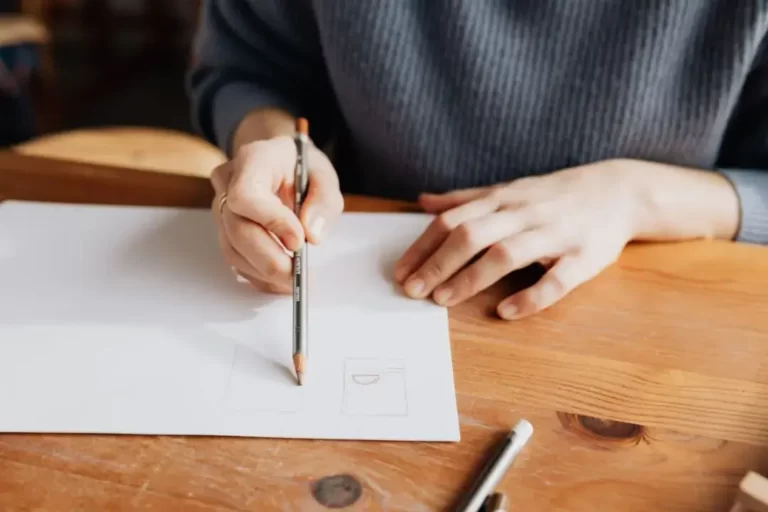 Artistry Perfected
In the hands of our skilled artisans, equestrian apparel transforms into wearable works of art. Blending traditional craftsmanship with modern precision, our artisans apply their expertise to meticulously cut and sew each garment. With unwavering attention to detail, they infuse the clothing with impeccable lines, flawless symmetry, and a superior fit. The result is equestrian riding apparel that embodies unparalleled quality, elegant refinement, and sets you apart on the equestrian stage.
Customization
We know how much personalization matter in the world of equestrian fashion. So to help you in this regard & showcase your brand's unique identity, we offer a range of customization options. Whether it's expertly embroidered logos, striking sublimation prints, or intricately designed custom patches, our team meticulously integrates these branding elements onto the equestrian riding garments. This level of customization allows you to create clothing that tells your brand's story, leaving an indelible impression on your audience.
Stringent Quality Assurance
We take quality assurance with the utmost seriousness. Each equestrian garment produced at Expertowears undergoes rigorous checks by our dedicated team. With meticulous attention to detail, we inspect every aspect of the clothing, including structural integrity, embroidery precision, and overall workmanship. Only the finest garments that surpass our stringent quality standards make it through our inspection process, ensuring that you receive impeccable products.
Exquisite Finishing and Presentation
Before your carefully crafted equestrian garment arrives at your doorstep, we add the final touches to elevate them to perfection. Our experts conduct expert adjustments to ensure an impeccable fit, guaranteeing that each garment enhances your comfort and performance. Meticulous steam pressing adds the finishing refinement, ensuring sharp lines and a polished appearance. Finally, each garment is carefully packaged, ready to make its grand debut as a symbol of your brand's excellence and unwavering commitment to equestrian fashion.
Why Expertowears Excels in Equestrian Clothing Manufacturing: Unveiling the Advantage!
Uncompromising Quality: Elevate Your Standards
Experience the pinnacle of excellence with Expertowears' unwavering commitment to delivering equestrian clothes of unparalleled quality. Our meticulous quality control checks ensure that each garment surpasses expectations and meets your exacting standards.
Tailored Perfection: Unleash Your Creative Vision
Step into the realm of limitless design possibilities with Expertowears' unmatched customization options. From hand-picking fabrics to exquisite finishing touches, our process empowers you to create equestrian custom clothing that perfectly aligns with your brand vision.
Price and Profitability: Winning at Every Turn
Discover the winning formula for success with Expertowears' competitive pricing strategy. We aim to boost your profitability by providing top-quality equestrian horse riding attire at prices that give you an edge in the market.
Timely Triumphs: Count on Us
Reliable delivery is our promise. We understand the importance of timely service and have built an efficient production and delivery system to ensure that your order reaches you as scheduled, allowing you to stay ahead in the equestrian industry.
Embark on a Journey of Reliability and Excellence with Expertowears
Choose Expertowears as your trusted partner in equestrian apparel firm and unlock a world of quality, customization, competitive pricing, and reliable delivery. Experience the difference of working with industry leaders who are dedicated to your success.
What Our Clients Have to Say
Working with Expertowears has been a great experience. They delivered top-quality equestrian clothing, and the level of customization they provided is truly amazing.
I was looking for an equestrian clothing manufacturer that could provide high-quality clothing with my brand's custom design. Experto really held my expectations with their outstanding work. I am impressed with their professionalism and dedication.
As a B2B business, finding a wholesale equestrian clothes manufacturer that offers customization was a challenge until I discovered Experto. Their range of styles and endless customization possibilities allowed me to cater to the unique needs of my customers. Thanks to Experto now my inventory is up to date with the latest designs
Experto's dedication to quality and understanding of market trends make them my trusted supplier and partner in success.
As a Equestrian Clothing Manufacturer we provide full sampling facility.If you want samples of our Equestrian Clothing, provide us all your requirements. Our professional team will start working immediately on the designing and manufacturing of the samples for timely delivery. After your approval of our custom made Equestrian Clothing sample, we will start working on your desired order. In case the sample of our custom made clothing are not approved you can also ask for more changes if required. Our team is 24/7 available to assist you.
NOTE: The sampling of all products is 100% FREE, but there will be some shipping charges.
Frequently Asked Questions
The minimum order quantity basically depends on the type of service you choose. Please contact our customer service team for specific details.
Yes, we do. We ship to locations all over the world.
The turnaround time also depends on the complexity of your specific order and the volume. Once we understand your requirements, we will be able to provide you with an estimated timeline.
CONTACT US
Fill up the form so we can contact and help you with all your related queries.
Subscribe To Our Newsletter