Excel Beyond the Competition with Exceptional Volleyball Uniforms Tailored to Your Team's Needs and Designed to Win every game
Unbeatable Quality, Unbeatable Pricing: Get your Custom Volleyball Uniforms Today!
Are you in search of truly exclusive and custom-made volleyball sports uniforms for your professional team, school event, or club?
Look no further than Experto! Our premier manufacturing services offer a wide variety of volleyball sports uniforms with endless customization options to perfectly match your team's preferences. With our flexible MOQ, competitive prices, and 100% quality guarantee, you can trust us to deliver the best volleyball uniforms in the industry. As a leading manufacturer, we take pride in offering the most diverse range of elite volleyball uniforms with unmatched quality and craftsmanship. From custom designs to the latest styles, we've got you covered. So, if you're looking for a one-stop shop for all your custom volleyball uniform needs, choose Experto today for attractive prices, low MOQ, and exceptional service.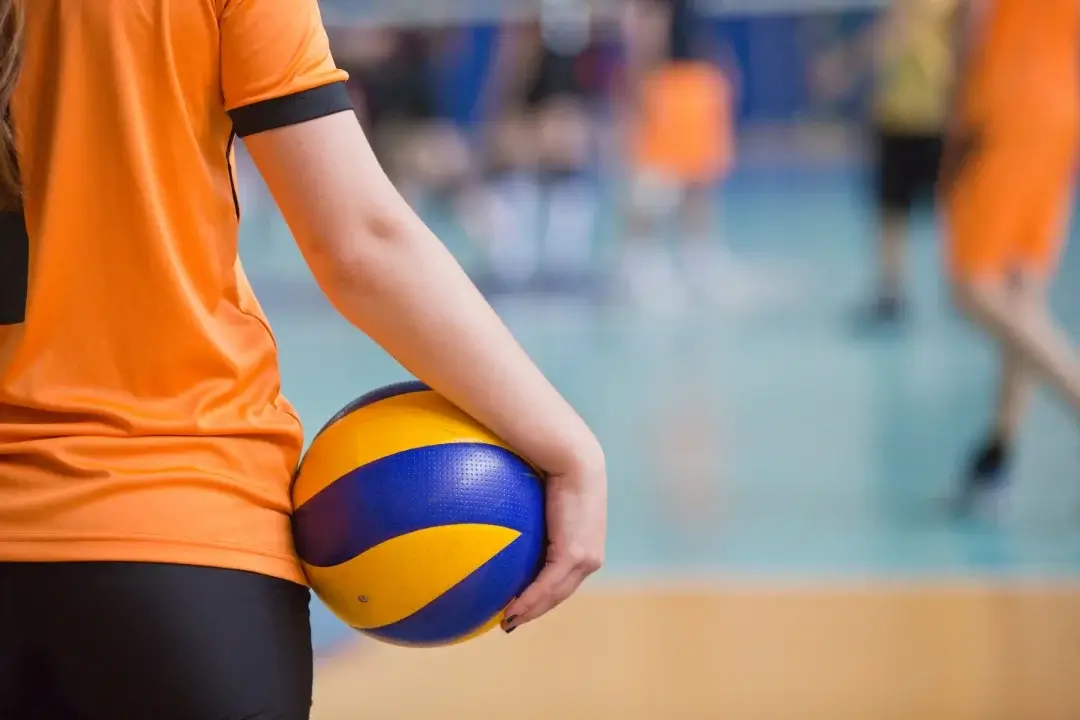 Innovative and bespoke volleyball Teams Uniforms: Premiere Custom-made just for your team
To elevate your volleyball team's performance and showcase their spirit, you need innovative and up-to-date custom-made volleyball uniforms with numbers that will set your team apart from the competition. At Experto, we specialize in creating custom volleyball team uniforms with premium quality and precision. We offer the flexibility to choose your own custom fabric, colour, design, print, and size to perfectly match your team's unique style and preferences. However, what truly sets us apart as a leading manufacturer of epic volleyball uniforms is our comprehensive range of custom printing services, all in one place. Whether you require screen printing, DTG printing, digital printing, sublimation printing, heat press, or custom embroidery, we have you covered. With Experto, you can rest assured that you'll receive high-quality and customized volleyball players' uniforms, complete with exceptional printing services.
Custom Volleyball sports uniforms for special Volleyball clubs
Look no further for professional and custom-made uniforms for your volleyball club! At Experto, we cater to the needs of all our customers, including specialized volleyball clubs. Whatever custom design you require for your club's volleyball team uniforms, we'll provide you with perfection. We manufacture all types of men's and women's volleyball club uniforms in all custom sizes, colors, and with endless customization options. If you're looking for special-made volleyball players' uniforms for your club, Experto is the best choice.
Custom Volleyball sports uniforms for school colleges as well as special events
Every volleyball school and college requires specially made custom uniforms for their volleyball team to represent their institution and stand out from the competition. At Experto, we offer a complete range of custom manufacturing services for school, college, and special events volleyball team uniforms. Whether you require school kids' volleyball sports uniforms, teenage girls' volleyball team uniforms, or school volleyball coaches' uniforms, we will create a uniform that perfectly matches your institution's identity and spirit.
Custom Volleyball sports uniforms for sports teams and professional leagues
At Experto, we manufacture custom volleyball player uniforms on demand for sports teams and professional players. Your professional team needs something special and innovative to beat their competitors on the field; that's why we offer premium volleyball sports league uniforms. Crafted with excellence and care just for your volleyball sports team, ensuring that they look and feel their best while playing. With endless possibilities for customization, Experto is the ideal option for creating unique and bespoke uniforms.
Here are some of the Services we provide as volleyball uniform distributor and Manufacturer
Explore Our Diverse Categories of volleyball sport uniforms
Men's Uniforms
At Experto, we manufacture mens volleyball uniforms that offer unparalleled performance and style. Our expertly crafted boys volleyball uniforms are made from high-quality materials that ensure maximum durability and flexibility on the court. We pay attention to the detail of each piece, creating unique and striking designs that make your team stand out.
Women's Uniforms
Our female volleyball uniforms flexibility, and style to bring out the best in female athletes on the court. From form-fitting jerseys to shorts that allow for easy movement, our uniforms are designed to enhance performance. We offer diverse customizable options to ensure that every athlete feels confident in their uniform.
Youth Uniforms
These youth volleyball uniforms offer perfect blend of style and comfort, making them ideal for young athletes. made using premium materials, while still offering the durability and flexibility needed for intense games. Our experienced designers will create a unique and cute volleyball uniforms design that fits your team's personality
Beach Uniforms
Beach volleyball requires a different type of uniform than indoor volleyball, and we have got you covered. Our men and women's beach volleyball uniforms are made from breathable and quick-drying fabrics that are perfect for outdoor play. We offer a range of styles that keep athletes cool and comfortable under the sun, including tank tops, board shorts, and bikinis.
High School Uniforms
High school athletes need a uniform volleyball that represents their team's spirit and showcases their talent. Our high school uniforms for volleyball come in various colors,designs and styles . We use the latest printing technology to create volleyball uniforms for high schools that make your team stand out. Our unique uniforms are also customizable to ensure that every athlete gets the perfect fit.
College Uniforms
Our college volleyball sports uniforms are designed for the most competitive athletes who demand nothing but the best. We use high-quality fabrics that offer excellent breathability and sweat-wicking properties, ensuring that players stay cool and dry even during intense games. Our customizable options allow for a perfect fit for all players, making them feel confident and ready to dominate on the court.
Long Sleeve volleyball team's Uniforms
These volleyball uniforms long sleeve offer maximum coverage while still providing the flexibility needed for intense games. We use high-quality materials that are moisture-wicking, ensuring your team stays comfortable during long games. Our custom designs allow your team to show off their style and personality.
Volleyball Officials Uniforms
We understand the importance of having professional and functional uniforms for volleyball officials. Our volleyball officials uniforms are designed with functionality in mind, featuring breathable and lightweight materials that allow for easy movement. They also come in various colors and designs, ensuring that officials look as good as they perform.
Oregon Uniforms
We take pride in offering high-quality Oregon volleyball uniforms that showcase our state's spirit. Our Oregon volleyball uniforms come in various colors and designs that represent different regions of the state. We use high-quality materials that offer great durability and comfort, ensuring that athletes can perform at their best while representing their state.
Volleyball Uniform Jerseys
These volleyball uniform jerseys are designed to offer maximum performance and style. We use high-quality materials that are both breathable and moisture-wicking, ensuring maximum comfort during long games. Our custom designs allow your team to showcase their style and stand out on the court.
Why Experto is the Ideal Volleyball Uniform Supplier and Manufacturer for Teams, Brands, and Volleyball Clubs?
The Endless List of Customization Possibilities for Your Uniforms
At Experto, we understand that a team's uniform is an essential part of their identity. That's why we offer an endless list of customization possibilities for your volleyball uniforms. From screen printing to DTG printing, digital printing, sublimation printing, heat press, or custom embroidery, we provide all types of customization options to ensure that your team's uniform is unique and represents your team's spirit.
Unbeatable Quality with 100% Quality Guaranteed Uniforms
 We implement a five-star strict quality control process on all our products to ensure that they meet the highest standards. Along with our 100% quality guaranteed uniforms that are made using high-quality materials that are durable and long-lasting. You can trust that your team's uniform will look great and perform well on the court.
Most Competitive Prices Without Compromising Quality
Experto provides the most competitive prices in the market without compromising quality. Our streamlined manufacturing process allows us to offer our clients unbeatable prices without sacrificing quality. Our pricing is unmatched, and we guarantee that you won't find such a great deal anywhere else.
The Seamless and Easy Ordering Process
 We always try to make the ordering process as seamless and straightforward as possible. You can email us with your requirements, and we'll take care of the rest. Our dedicated team of professionals will guide you through the ordering process, from selecting the right materials to customizing the design and shipping the finished product. You can trust that your order will be processed quickly and efficiently.
24/7 Reliable Support to Assist You in All Your Queries
Experto aims to provide exceptional customer service to its clients, and we're always here to assist you with any queries you may have. Our support team is available 24/7 to answer your questions, provide updates on your order, or assist with any other issues you may have. You can be rest assured that we'll be there to support you throughout the entire process.
What Our Clients Have to Say
As a school coach, I was looking for a manufacturer who could provide us with uniforms for our entire volleyball program. Experto not only provided us with high-quality uniforms, but they also offered us a great deal for ordering in bulk. Our entire program looks amazing in their uniforms.
As a coach, I've worked with countless uniform manufacturers over the years, but none have been as attentive to my team's needs as Experto. Their personal touch and dedication to quality make them stand out from the rest.
Thanks to Experto, our beach volleyball team looks and feels amazing on the sand. The lightweight and breathable material of the uniforms keeps us cool and comfortable all day long.
As a player with unique sizing needs, I had always struggled to find volleyball uniforms that fit properly. But thanks to Experto's customizable options, I was finally able to wear something that made me feel comfortable and confident.
As a volleyball uniform manufacturer we provide full sampling facility. If you want samples of our volleyball uniform, provide us all your custom volleyball uniform requirements. Our professional team will start working immediately on the designing and manufacturing of these samples for timely delivery. After your approval of our volleyball uniform, we will start working on your desired order. In case the sample of our volleyball uniform are not approved you can also ask for more changes if required. Our team is 24/7 available to assist you.
NOTE: The sampling of all products is 100% FREE, but there will be some shipping charges.
Frequently Asked Questions
CONTACT US
Fill up the form so we can contact and help you with all your related queries.
Subscribe To Our Newsletter