Revolutionize Your Martial Arts uniform Business made by the Most trusted Martial Arts uniform manufacturer
GET QUALITY GUARANTEED MARTIAL ARTS UNIFORM ON TIME
Gain a Loyal Customer Base with Our Superior Quality Martial Arts Uniform Gear
Are you grappling with finding the ideal Martial Arts uniform manufacturer for your martial arts pursuits?
Martial artists often do their customary garb during training or performance, encompassing diverse styles such as Taekwondo, Kungfu, Kendo, Jiu-Jitsu, Tang Soo Do, and Judo.
Do you yearn for a bespoke martial art uniform manufacturer that can expertly craft all forms of martial arts attire? Then you are at the right place! Experto is the only vendor and custom martial Art Uniform manufacturer that offers all martial arts uniform manufacturing in one place. With our unique martial arts uniform clothing, we stand among the top Martial Arts Uniforms manufacturers.
Our outstanding martial art uniform manufacturing services
Experto provides outstanding manufacturing services that consistently fulfill customers' expectations and deliver top-notch martial arts uniforms. Being a prominent martial arts uniform supplier and manufacturer, we are committed to providing reliable private label and OEM martial arts uniform manufacturing services with hundreds of personalization options. If you require any customization, including sublimation, digital printing, or embroidery for your martial arts uniforms, you can ask us anytime, as we provide all these services in one place. So if you are looking for the best quality martial arts uniform manufacturer, Experto is the number one choice.
Here is a list of martial arts uniforms we manufacture
How To Place Order For Martial Arts Uniforms Manufacturing
Place your order through email or contact form
You can place your order through our given email address or contact form. Our customer service representative will respond to your request and reply in time.
Send us your design and specifications
You can also send us your designs via email or contact form. If you need to get your designs, you can also provide us with your custom specifications, and we will make your desired garments.
Sampling and Approval
You can ask for the first samples of martial art uniform products. After making the first product samples, they are sent to you for approval. The uniform production process only starts once you approve.
Why Experto is one of the best Martial Arts Uniform manufacturers
Unmatched Quality for Your Unique Uniform Needs
We specialize in all types of martial arts uniform manufacturing. We will craft your desired products with perfection and care, no matter what kind of customization or design you want for your custom martial arts uniform.
Stay Ahead of the Game with Experto's Industry Insights
We have more than ten years of uniform manufacturing experience with prominent European brands. We know all the industry trends and can help your business stand out in the apparel industry.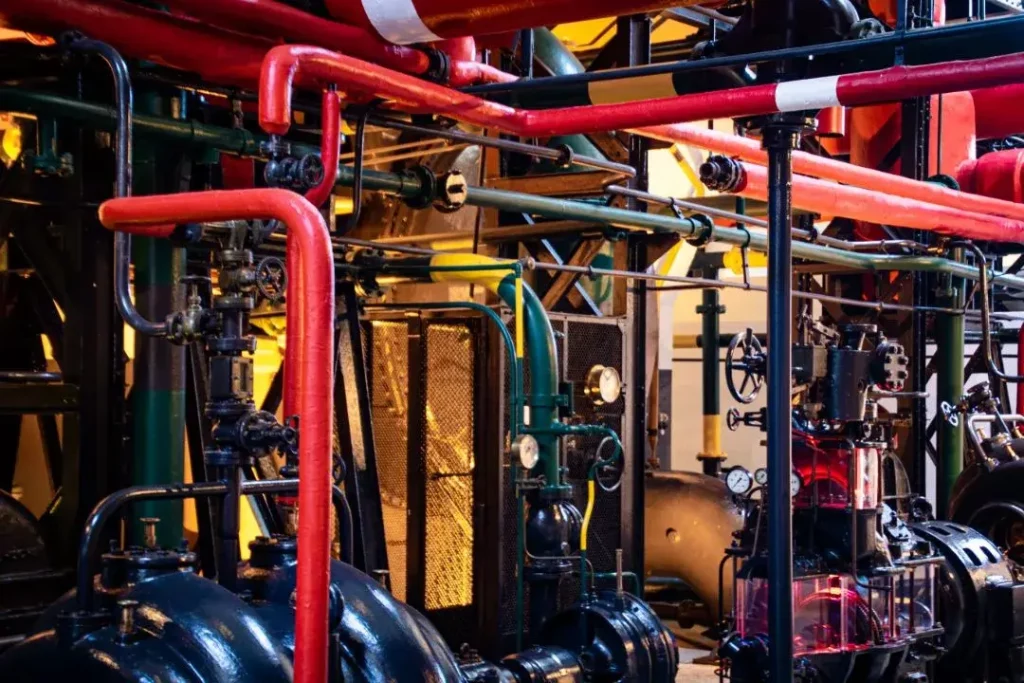 Speed, Accuracy, and Quality with Our Manufacturing Power
We use advanced manufacturing machines that are capable of working at a fast pace. This allows us to manufacture more products and deliver them to our clients quickly and accurately.
Bring Your Vision to Life with Unlimited Design Options
We offer various customization options for your martial arts uniform clothing. There is no design or size limit. Also, we provide different types of custom printing and embroidery for your clothing.    
Optimize Your Business Efficiency with fast Turnaround
With our efficient production system and hardworking workers, we always ensure fast and on-time delivery of our garment products. Even with fast production, the quality of our products is 100% guaranteed.
What Our Clients Have to Say
No doubt Experto's uniforms are made with top-notch materials and are designed to last. Even the ordering process is quite easy, and I received my uniforms in a timely manner. Really glad to work with Experto.
I ordered martial arts uniforms from Experto for our gym, and i was very impressed by the quality and craftsmanship. The uniforms are comfortable and durable, and my clients just loved them.
Experto is a phenomenal martial arts uniform manufacturer. The uniforms are made with high-quality materials and designed to last. Our students loved the designs.
Experto's martial arts uniforms are exceptional. Our clients have been very happy with their new uniforms, and we have received many compliments since ordering them. Thanks to Experto.
Are you curious about how we create our stylish Uniforms.
Download Experto's catalogs and explore the craftsmanship and attention to detail that goes into each piece.
Being a renowned martial arts uniform manufacturer, we provide full sampling facility. If you want samples of our products, provide us all your custom clothing requirements. Our professional team will start working immediately on the designing and manufacturing of the samples for timely delivery. After your approval of our clothing product samples, we will start working on your desired order. In case the sample of our clothing product  is not approved you can also ask for more changes if required. Our team 24/7 available to assist you.
NOTE: The sampling of all products is 100% FREE, but there will be some shipping charges.
Frequently Asked Questions
The cost of martial arts uniforms depends on the product's quantity and customization options. But you can directly contact us by email to discuss pricing, technical parameters, payment methods, etc.
Uniforms play an essential role when it comes to martial arts. These uniforms are also known as GI. They represent the discipline and willpower to help train students.
We offer very low MOQ (minimum order quantity) for our martial arts uniforms. You can ask for any low amount of our clothing products.
CONTACT US
Fill up the form so we can contact and help you with all your related queries.
Subscribe To Our Newsletter