Rise to the Majors of Style and Performance - Unveil Exceptional Custom Baseball Tees at Experto!
Unveil Your Winning Spirit with Experto's Custom Baseball Tees - Engineered for Style, Crafted for Performance!
Are You in Search of Exceptional, Personalized Custom Baseball Tees for Your Team, School, College, Special Occasions, or Professional Leagues?
Your search concludes here at Experto, where we take immense pride in delivering unmatched customization possibilities, including personalized designs, unique prints, and an array of customization options for your team's distinctive custom baseball shirts. Our dedication to excellence extends to tailored fabrics, a spectrum of colors, varied sizes, and an array of customization features to precisely match your preferences. Drawing upon our extensive experience in producing top-tier custom athletic wear for renowned brands and sports teams, we offer a plethora of customization options and flexible minimum order quantities (MOQs). When you're on the hunt for the finest custom baseball tee shirts supplier, Experto stands as the definitive choice.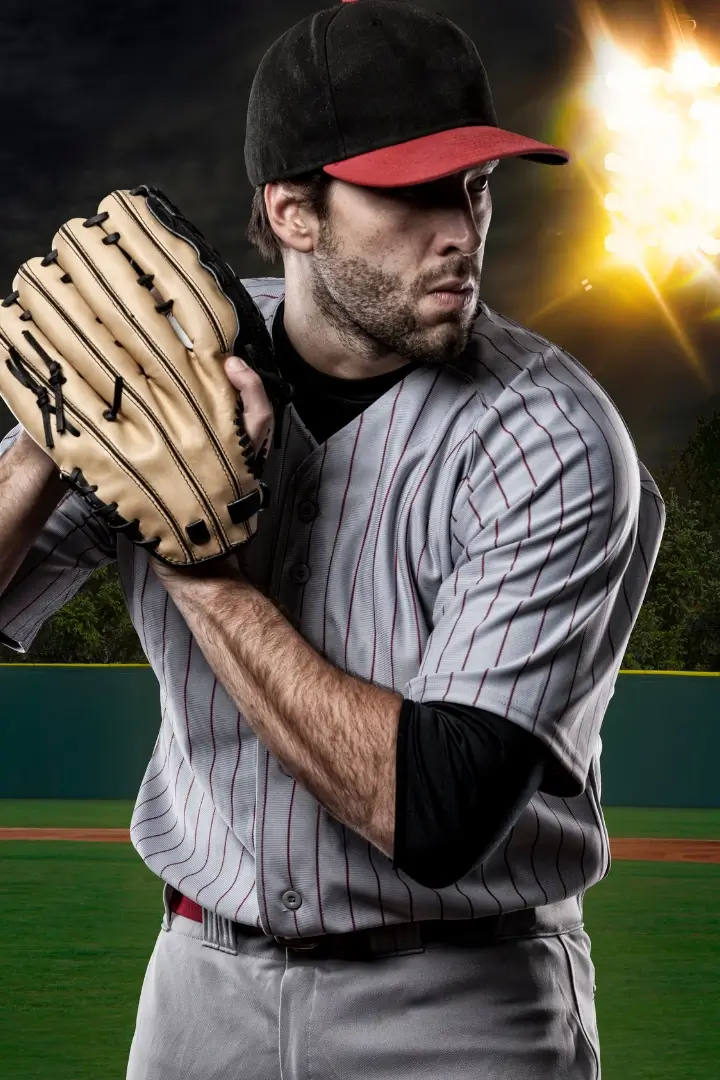 Score Big with Custom Baseball T-shirts: Precision Fit, Unmatched Performance!
Customized baseball t- shirts offer the ultimate means of expressing your team's unique identity and setting it apart. At Experto, we excel in aiding baseball teams, schools, colleges, and organizations in crafting tees with boundless customization options that cater to their specific needs. We present a myriad of choices, customize your own baseball tee with personalized designs, player names, exclusive prints, and tailor-made baseball tee creations that align seamlessly with your preferences. Our services extend to various baseball teams, leagues, academic institutions, and professional sports entities.
V-Neck or Round Neck Baseball Jerseys
V-Neck or Round Neck Baseball Jerseys
V-Neck or Round Neck Baseball Jerseys
V-Neck or Round Neck Baseball Jerseys
V-Neck or Round Neck Baseball Jerseys
V-Neck or Round Neck Baseball Jerseys
Custom Baseball Tees Tailored for Clubs: Exclusively Crafted for Unmatched Performance
We consistently offer unrivaled customization options for fully personalized custom baseball tees with pockets that address your club's distinct requirements. At Experto, we harness cutting-edge technology and premium materials to craft top-tier custom tees that enhance your club's performance. Choose Experto for a tailored experience that caters to every facet of your club's needs, be it custom fabrics, unique embroidery, or other specialized customization demands.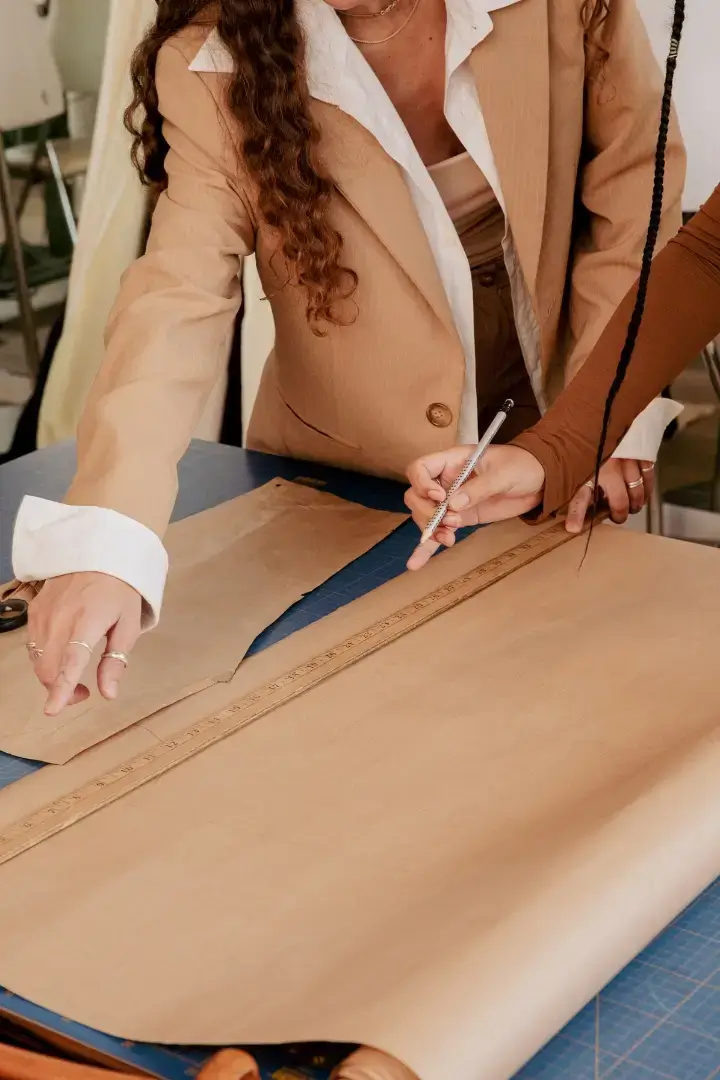 Custom Baseball Tees for Schools, College Sports, and Special Events: Elevate Your Presence
Experto provides top-quality, tailor-made baseball tee custom for schools, colleges, and special occasions. Our commitment to excellence transcends exceptional products; we offer exclusive baseball tee packages, competitive prices, and adaptable MOQ options tailored to your preferences. Our american apparel custom baseball tees not only radiate a premium feel but also exude a professional aura on and off the field.

Crafting Unique Baseball Tee Designs for Sports Teams and Leagues: Dominate the Field
To outshine your competitors, you require exceptional-quality custom baseball tees that embody your team's spirit and identity. We produce fully customizable, unmatched-quality baseball tees specifically for sports teams and leagues, addressing all your customization needs. Our adept team is dedicated to delivering premier custom designed baseball tees with limitless customization possibilities that resonate with your team's distinct preferences.
Welcome to the Forefront of
Custom Baseball Tee Creation
at Experto!
Are you in pursuit of unparalleled expertise in crafting custom made baseball tees? Your search ends here at Experto, where we stand as a premier authority in the realm of personalized sportswear. As a distinguished manufacturer specializing in custom baseball tees, we offer an extensive spectrum of tailor-made options that exude individuality. Be it the choice of fabrics, distinctive designs, or meticulous personalization, we are dedicated to delivering baseball apparel that perfectly aligns with your vision.
Elevate Your Brand with Perfectly Designed Baseball Tees
Are you seeking to elevate your brand through custom baseball tees that mirror its unique identity? Experto takes the lead as the quintessential provider of private-label custom baseball t-shirts. Our expertise lies in the creation of one-of-a-kind baseball apparel for both men and women, expertly personalized to match your specifications. Trust in our commitment to superior quality materials and impeccable craftsmanship, ensuring that your brand is impeccably showcased with every stitch and seam.
Wholesale Custom Baseball Tees Expertise
Should you aspire to outfit your team or baseball league with custom wholesale apparel, Experto stands ready to fulfill your needs. As a dedicated wholesale custom baseball tees manufacturer and supplier, we offer comprehensive solutions for crafting personalized baseball uniforms. From screen printing to intricate embroidery and beyond, our suite of customization options guarantees your complete satisfaction.
Crafting Excellence in Cut-and-Sew Baseball Tees
Enter the realm of exceptional cut-and-sew baseball tee services, exclusively curated by Experto. Our adept designers are primed to present an extensive array of personalization choices, seamlessly merged with budget-friendly packages and swift turnaround times. The diverse array of styles available for your cut-and-sewn baseball tees ensures a product that resonates with your distinct preferences. At Experto, we stand as your ultimate partner for all your cut-and-sew baseball tee manufacturing aspirations.
Features Beyond the Stitch:
Decoding the Essence of Custom Baseball T- Shirts
Contrast Sleeves
One of the defining characteristics of a baseball tee is its contrasting raglan sleeves. Material can be changed on customer demand. These sleeves are often a different color from the body of the shirt and provide a sporty and eye-catching look. This design element is not only visually appealing but also functional, allowing for ease of movement.
Comfortable Fit
Custom baseball tee shirts typically offer a comfortable and relaxed fit. They are designed to provide freedom of movement, making them suitable for various activities such as sports, casual outings, or simply lounging around.
Material
Baseball tees are commonly made from a blend of materials such as cotton and polyester. This combination ensures softness, breathability, and durability. The cotton content provides comfort, while the polyester component enhances moisture-wicking properties, making the tee suitable for different weather conditions.
Customization Options
The term "custom" in custom baseball shirts implies a high degree of personalization. Customers can choose from a wide range of colors, designs, and graphics for both the body and sleeves of the tee. This enables individuals to express their unique style or represent their favorite teams or themes.
Prints and Graphics
Our Custom printed baseball tees often feature various types of prints and graphics, including team logos, slogans, artistic designs, and more. These prints can be screen-printed, heat-transferred, or digitally printed, allowing for intricate and detailed designs.
Unisex Appeal
Custom baseball tees are typically designed with a unisex fit in mind. This means they can be worn comfortably by people of all genders, further increasing their appeal and popularity.
Casual Aesthetics
The relaxed yet stylish design of baseball shirts makes them perfect for achieving a casual, laid-back aesthetic. They are often associated with a retro or vintage vibe due to their baseball heritage.
Layering
The three-quarter length raglan sleeves of baseball tees make them ideal for layering. They can be worn under jackets, cardigans, or vests for added warmth and style during cooler months.
Perfecting Every Stitch: The Incredible Journey of Creating Your Unmatched Custom Baseball Tee
Our remarkable expedition commences with a deep realization of your unique specifications and transforming those aspirations into tangible tee designs. Whether crafting color patterns, examining embellishment options, or handpicking the singular components for your custom-made baseball tees — we delve through every detail meticulously.
Ascending the essential ladder of the creation process, we stoop down to make the important decision about fabric choice. Your envisioned use and expected weather condition determine our companionship in uprooting the finest material from an array of choices—cotton, the best-case polyester, a durable nylon, or opting for your preferred blend.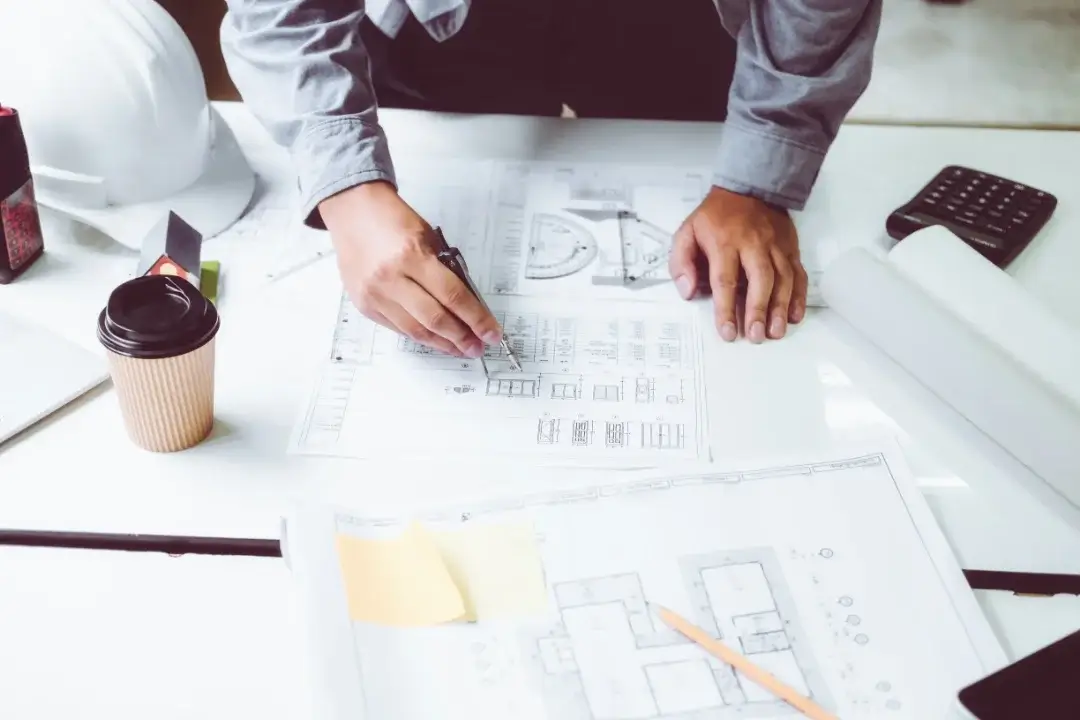 Blueprint Formation and Tailoring Precision
On approving the conceived design and material, we upgrade to the critical juncture of constructing foolproof diagrams for your one-of-a-kind tees. These serve as guidelines during each fabric piece's slicing. At this stage, meticulous size configurations are done mutually to ensure a fine hip and shoulder fit.
Stitching and Composition
Our venerated stitching artists flawlessly conduct the sewing operation, merging individual pieces into an unparalleled tee-shirt assembly. Each piece undergoes scrupulous scrutiny to warrant perfect harmony, straight stitching, and applique mastery.
Embellishments and Maker's Mark
This chapter lends your baseball tee it's one-of-a-kind pizzazz. Whether it be embroidery art, crafty prints, high-relief badges to boldly imposing patches — your tee is artistically highlighted corresponding to your blueprint. Continuous checks are structured to align each embellishment stroke to your envisioned standards.
Utmost Quality Check and Ensuring Excellence
Our principle of sticking to superior quality remains unwavering. Each tee withstands severe quality tests to affirm top-tier material, phenomenal stitching, captivating adorn­ment, and superb elegance. Any product not matching exp­ected standards undergoes scrupulous scrutiny, modification, or replacement.
Why Experto Stands as Your Prime Selection for Exquisite Baseball Tees
Unwavering Commitment to Quality: Our Pledge to You
At Experto, we take immense pride in our unwavering commitment to quality. We employ state-of-the-art materials and manufacturing techniques to ensure each custom baseball tee is engineered to withstand the demands of the game while providing maximum comfort and style. Your satisfaction is our guarantee.
Flexible MOQ Options Tailored to You
Recognizing that every team has unique requirements, we offer highly flexible MOQ (Minimum Order Quantity) options. This ensures that we cater to teams and organizations of all sizes, providing the ideal cheap baseball tee custom solution tailored precisely to your needs.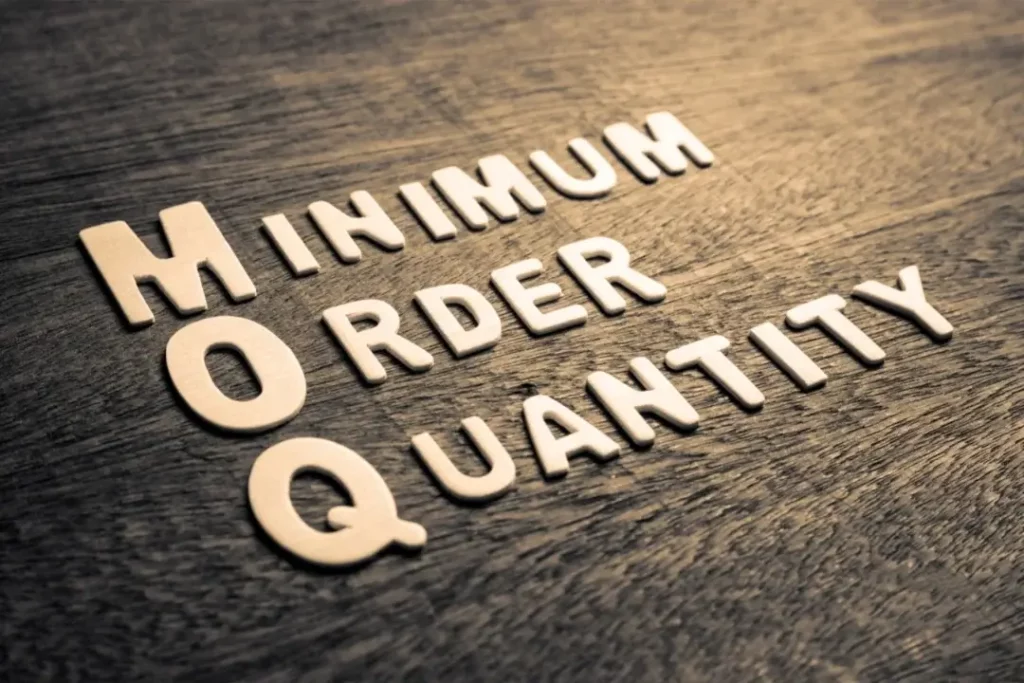 Unbeatable Value without Compromising Quality
We firmly believe that exceptional quality should be accessible. Experto is dedicated to providing top-tier baseball tees at unbeatable prices, ensuring you receive the utmost value for your investment without compromising on quality or style.
Effortless Ordering Experience
Our user-friendly ordering process is designed to streamline your experience. With our intuitive online platform, you can effortlessly personalize your tees, place your order, and monitor its progress—all with just a few clicks.
24/7 Customer Support for Your Convenience
We understand the importance of reliable customer support. That's why our 24/7 assistance ensures your questions and concerns are promptly addressed. Our devoted team of custom baseball tee designers is always ready to assist you with any aspect of your inquiry.
What Our Clients Have to Say
Experto's custom baseball tees transformed our team's image. The quality and attention to detail are unparalleled. We hit a home run with our new look! - Alex S., Team Captain
Experto's custom tees are a league of their own. The combination of style and comfort is unmatched. Kudos for making our team standout on and off the field. - Marcus L., Player
Absolutely love the unique designs from Experto! The personalized touch they bring to each tee is a game-changer. Our team feels and looks fantastic. - Emily T., Coach
Our team's identity truly shines through Experto's custom baseball tees. The impeccable quality and quick service have made us loyal customers. Simply the best! - Sarah M., Manager
As a Custom Baseball Tees manufacturer we provide full sampling facility. If you want samples of our Baseball, provide us all your custom basketball uniform requirements. Our professional team will start working immediately on the designing and manufacturing of these samples for timely delivery. After your approval of our Baseball, we will start working on your desired order. In case the sample of our Baseball are not approved you can also ask for more changes if required. Our team is 24/7 available to assist you.
NOTE: The sampling of all products is 100% FREE, but there will be some shipping charges. 
Frequently Asked Questions
CONTACT US
Fill up the form so we can contact and help you with all your related queries.
Subscribe To Our Newsletter