Bat Fashion Out of the Park: Personalized Baseball Batting Jackets at Experto!
Looking for exquisitely-crafted, tailor-made baseball batting jackets for Your Team, Special Events, or baseball Leagues?
Your ever-Continued Search for a style advantage and comfort comes to hiatus with explicitly Baseball Batting Jackets from Experto. A paragon of performance, our batting jackets notably illustrate our understanding of baseball players' specific needs. Moreover, we feature top-tier production sciences delivering infinite customization faculties, including an assortment of tailored design possibilities, forward-thinking prints, and a wide expansion of personalization choices to gallantly enhance your team's batting – from competent designs to personalized names.
Old-time proficiency in creating battlefields of premium circulation, including academic establishments and sport foundations has fixed Experto at the forefront of personalized sportswear manufacturing. Heralding manifold customization possibilities along with tunable minimum order volumes, our unmatched inception of a customized baseball batting jacket trumps other alternatives, making Experto your finest selection.
Hit Hard with Personalized Baseball Batting Jackets: Cut Above the Rest!
Personalized baseball batting jackets can amplify your team's singular persona, setting you poles apart from the pack. Our competent experts at Experto are on standby to assist your baseball club, colleges, high schools, and multi-level organizations in conceiving jerseys with boundless customization landscapes according to their schematic blueprint. We unfurl a broad purview of alteration varieties. Make your own signature batting jacket baseball, assembled stylistically, bespoke player monikers, unique badges, and specifically curated baseball attire which gives credit to your style aesthetics.
We extend our commendable service to a multi-faceted clientele, including amateur and professional baseball teams, academic infrastructures, and established sporting firms. We assure you-style and performance-in one splendid package. Witness the transformation in attitude on-field, get personalized jackets from Experto. Empower your team like no other and herald your hard-earned victories with utmost style and elegance. Aim for the style stars with Experto, we're all for the authentic and bold spirit of baseball.
Baseball Batting Jackets Meticulously Constructed for Clubs: Innovation for Unmatched Performance
We constantly offer unmatched personalization choices for jackets tailored to suit the special wants of your sports club. At Experto, we deploy top-notch technology and excellent materials to design exclusive batting jackets that enhance club performance during gameplay. With Experto, enjoy a one-of-a-kind experience that meets all custom needs, from unique embroidery choices to tailor-made materials or other specific demands.  
Baseball Batting Jackets Customized for Educational Environments, Organized Sports and Distinguished Events
Experto provides superior, custom-designed baseball jackets for educational institutions, significant sporting events , and unique occasions. Our unwavering commitment to excellence not only results in impressive products but also includes special batting jacket offers, competitive cost structures, and adjustable MOQ options that align with your unique requirements. Our baseball batting jackets not only exude elegance but also assert an authoritative presence, whether on the field or away from it.
Perfecting Custom Team Baseball Batting Jackets for Players: Be a Master of Your Game
Outdoing the competition necessitates highly specialized batting jackets that reflect your team's core values and distinction. We create premium customized batting jackets specifically for sports teams and leagues addressing every customization demand. Our professional team is devoted to tailoring top-of-the-line baseball batting jackets with limitless customization features, mirroring your team's distinct style and preferences.
Crush Every Pitch with Confidence in Our Cutting-Edge Batting Jackets!
Are you or your young athlete bracing the cold for that perfect swing? Revive your game with our exclusive range of batting jackets sure to make you stand out in the field and at the plate. From youth sizes to college teams, we cater to every baseball enthusiast out there!
Youth Baseball Batting Jackets
Our youth baseball batting jackets are designed to offer durability and comfort for burgeoning baseball stars. Not only do they provide warmth but also freedom of movement, enabling your young player to swing for the fences without any hindrance. Trust us, these jackets are a power-packed blend of style and functionality!
Baseball Batting Warm-up Jackets
Prepare for your game in both style and comfort with our baseball batting warm-up jackets. Designed to keep you warm during those chilly early morning or late night matches, these jackets are a must-have. Besides offering practical utility, they also showcase a striking and sporty look, providing your team with a cohesive, professional appearance.
Baseball Long Sleeve Batting Jackets
Beat the chills and focus on your game with our baseball long sleeve batting jackets. These jackets are designed for extended coverage and supreme warmth, all while not compromising the ease and freedom of your batting swing. Made from high-quality materials, these jackets ensure endurance and style.
College Baseball Batting Jackets
Meet the unique needs and style of college baseball with our college baseball jackets. We offer a broad range of customizable designs to reflect your college team's spirit and ferocity on the field. Our college baseball batting jackets not only ensure top-notch comfort and performance but also promote a sense of unity and pride among the players.
Welcome to Experto, the Pinnacle of Custom Baseball Batting Jacket Design!
Looking for tailored batting jackets that are second to none in quality and style? Your search ends at Experto, a leading name in distinctive personalized sports jackets. Being a renowned supplier of custom batting jackets, we offer an extensive array of bespoke options reflecting a strong sense of individuality. Our objective is to fulfill your need for baseball outerwear that corresponds with your vision, entailing an eclectic choice of styles, fabric selection, and exclusive customization options.
Promote Your Brand with Exquisite Baseball Batting Jackets
Thinking about glorifying your brand name with special baseball coats epitomizing its unique nature? Get ready to experience the ultimate luxury in private-label custom baseball jackets with Experto, your trusted partner. Possessing skillful expertise in designing unique sporting outerwear both for men and women as per your preferred style, claims that with the promise of premium quality materials and faultless donmanship. Stay assured of your brand philosophy accurately being manifested through each thread intricately woven.
Wholesale Custom Baseball Batting Jackets Experience
Seeking high-quality, custom tailor-made varsity jackets for your entire team or baseball league? At Experto, we cater to your varied demands. As a devoted wholesale manufacturer known for its unparalleled supply of custom baseball jackets, we assure comprehensive solutions for your personalized baseball jackets requisites. Thread work, Embroidery to silk-screen printing and everything in between, we've got you covered. Trust our capabilities for novel customization ensuring 100% contentment.
Innovating Personalized Baseball Batting Jackets: Your Vision, Our Excellence
Here at Experto, we understand that our customers are distinctively unique, hence the clothing that embodies them should also be equally distinguished. Our dedicated teams contour your creative inclinations into actuality by crafting a baseball jacket that telegraphs your distinct style and persona. We ensure the resulting outerwear product is the difference humans seek.
Baseball Batting Jackets: Made to Resist
Realizing the requirement for toughness, especially for games as hard-hitting as baseball, we pioneer in creating batting jackets that champion endurance. Composed of premium constructions and outstanding expertise, our jackets are engineered to uphold strenuous usage. Embrace the rich blend of durability and panache offered by our hand-crafted jackets, designed purposefully to withstand the test of time.
Diving Deep into Baseball Batting Jackets Features
Adapting to Every Climate
Baseball batting jackets are expertly designed to adapt to diverse weather scenarios. Not only do they furnish outstanding heat in colder environments, but they are equally breathable in the warmer durations. From heavy-duty options ideal for winter to light, comfortable summer alternatives, a tailored jacket is available for each season.
Comfort is Key
We focus on delivering a cozy, laid-back fit with our jackets. These pieces have been meticulously designed to enhance free movement, making them remarkably suitable for sporting activities, relaxed hangouts, and regular wear.
Materials We Trust
Varied materials are used to construct baseball jackets depending on the unique requirements of the individual wearing them. We frequently utilize blends of polyester, cotton, and sometimes wool, to ensure the jackets are comfortable to wear, robust, and appropriately warm or cooling depending on the climate, absorbing any excess moisture during hotter times.
Design Your Look
Within our rich selection at Experto, we grant the opportunity to pick from vast color ranges, diverse designs, and striking graphics for both separate body and sleeve regions of your jacket.The vast design options we offer mean each jacket can reflect your specific style or passion for a team or theme.
Incorporating Diverse Identities
Our design approach at Experto accommodates all genders equality. It's noteworthy that our jackets are created so that all can enjoy wearing them comfortably. This considered design approach amplifies their universal appeal making it versatile and inclusive by design.
Modern Tradition
Through subtle classic detailing meshed with a modern aesthetic, batting jackets celebrate the ageless appeal of a beloved sport while accommodating contemporary trends. Whether you're rooting for a vintage aura or a cutting-edge style, these jackets beautifully merge the past and the present to create a piece of outerwear that's bound to attract attention.
Master the Art of Layering
Baseball batting jackets are structured to augment any ensemble, thanks to their impeccable compatibility for layering. Whether it's over a simple tee during mild weather, or a snug overcoat in bone-chilling temperatures, they add a dash of panache and coziness to your outfit, whether for a game, daily chores, or a relaxed hangout. It's more than just a jacket, it's an embodiment of style and comfort.
Discover the Quality and Craftsmanship of Custom Baseball Batting Jackets with Us
Undying Devotion to Quality: Our Promise to You
At our brand, we stand with relentless dedication to producing exceptional quality in each tailored jacket. Using top-grade materials and innovative production tactics, our jackets are built to withstand the rigor of the field while offering unrivaled style and comfort. Your gratification is the ultimate tribute to our craft.
Tailored MOQ Options Catering to Your Distinctive Requirements
We understand each team holds unique needs and requirements. Adopting this view, we provide extraordinarily adaptable Minimum Order Quantities (MOQ) that caters to different team sizes, be it a major organization or a small local squadron. Our custom jackets are flawlessly fashioned to fit.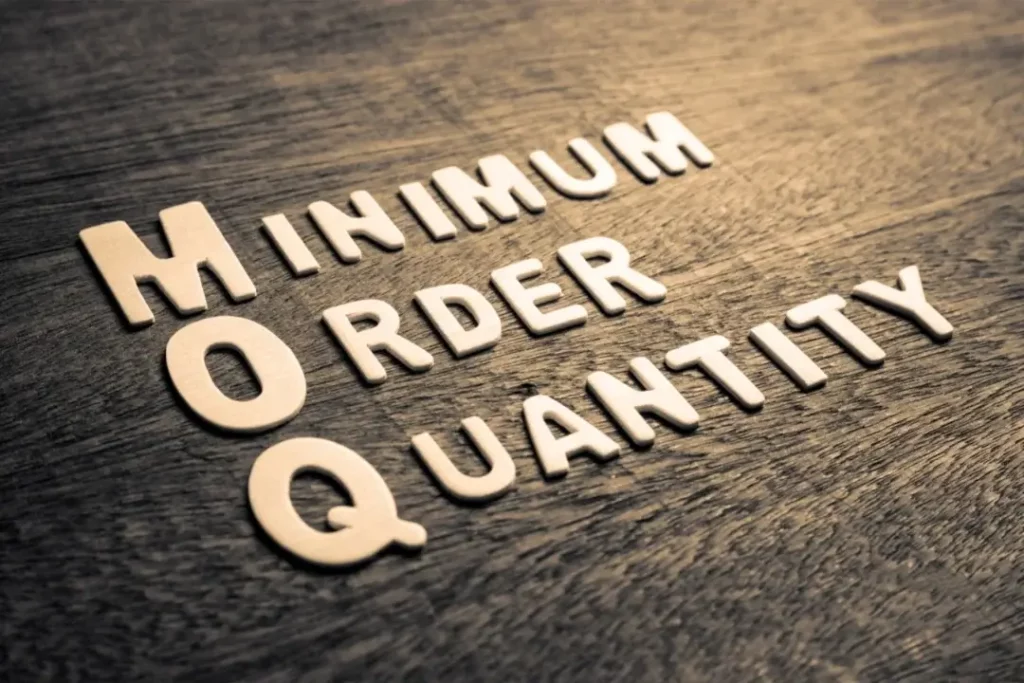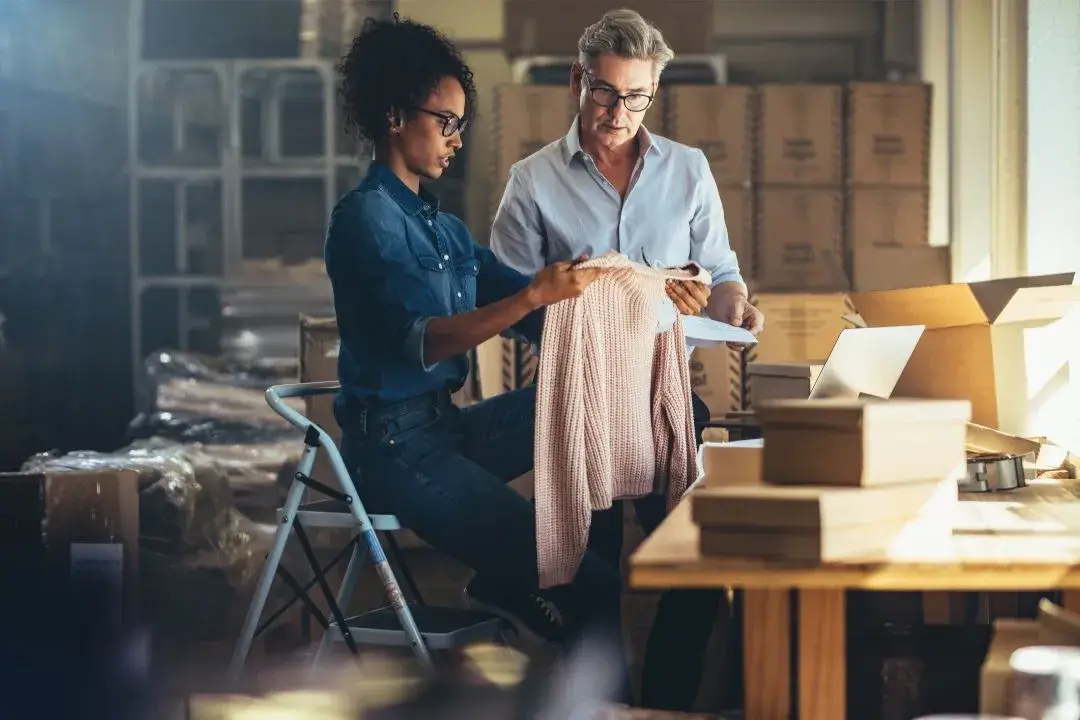 Providing Value Without Quality Compromise
Our goal at Experto is to provide premium craftsmanship that's obtainable by all lists of budget. We offer first-rate custom satin baseball jackets at unbeatable rates, enhancing your investment with uncompromising quality and refined style.
Streamlined and Effortless Order Placement
Our order method is specially designed for easy adoption. Through our intuitive website interface, design your jackets, place your order, and keep track of its status, all within a few simple steps.
Reliable Support Available Any Time
Consistent and reliable customer support is fundamental in what we do. That's why our service desk is always open; operating 24/7 ensuring a timely response to any inquiries or concerns. Our expert-team of jacket designers remains on-call, ready to provide guidance throughout your purchasing process, strengthening your decision making through all stages, thereby providing a seamless experience with us.
Our Journey in Crafting: Unpacking the Production Process of Custom Baseball Batting Jackets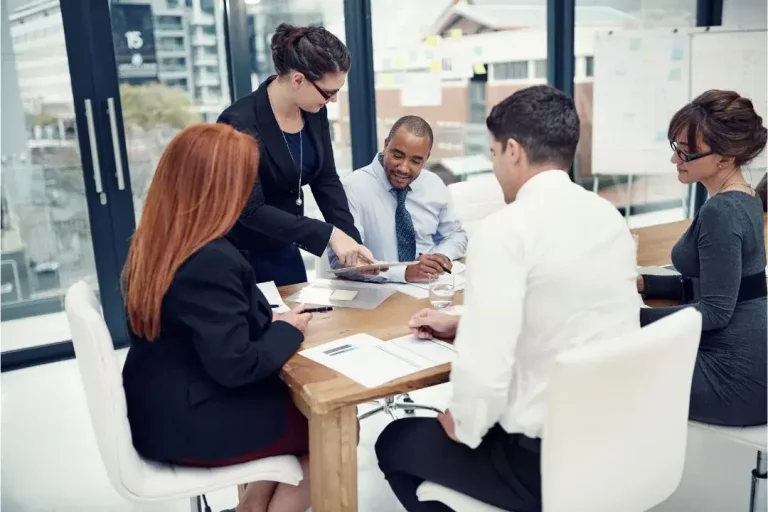 Attaining Your Vision: Concept Development
Starting with a precise knowledge of your requisite, we acknowledge and further process your ideas into probable designs. Here, we help choose the color concept, personal touches, and essential elements your custom baseball jackets need.
Determining Fabric: Material Choice
Picking out the correct fabric serves as a vital point in the production sequence. Favoring your unique use and potential weather conditions, we support the decision of appropriate material—whether that's cotton, polyester, nylon, or your chosen blend.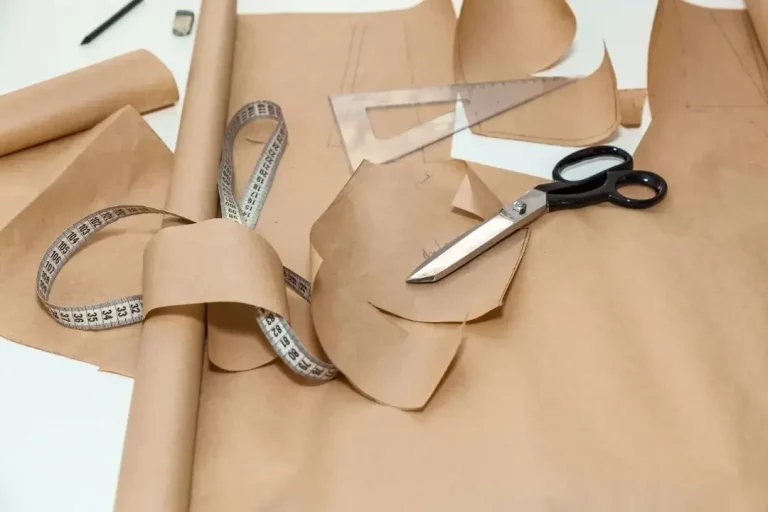 Creation and Fitting: Pattern Construction and Dimensions
After validating your design and fabric, the subsequent stage is to create precise patterns complementing your jacket requirements. Patterns operate as blueprints for individual fabric parts constituting your jacket. Precise alterations are made to promise a tailor-fit piece.
Consolidating and Seaming: Piecing it Together
Our proficient stitchers take charge of this phase, combining all separate elements into one comprehensive jacket. All jackets undergo thorough inspection to guarantee flawless alignment, clean seaming, and top-rate workmanship.
Accentuation Through Decor: Custom Touch
Here, your jacket receives its distinctive edge. Be it embroideries, printing, badges, or patches - whichever you aspire for your jacket is attentively and expertly applied at this stage. Extensive reviews are undertaken to authenticate that every fine detail is in accord with your anticipation.
Check and Validation: Assurance of Quality
Our devotion to ensuring quality never wavers. Every jacket is subjected to a stringent quality control process, where we meticulously inspect the material, stitching, decoration, and complete aesthetic finish to see if it matches our top-tier standard. Jackets that do not meet our expectations are swiftly subjected to corrections or are altogether replaced.
Last Stretch - Secure Packaging and Prompt Dispatch
The final process focuses on wrapping and packaging your jacket, following our high-standard packaging measures to ensure safe and secured transit. After the jackets are carefully packed, they are promptly shipped to the address provided by you, waiting to relay the ultimate delight of sporting a one-of-a-kind jacket at every game.
What Our Clients Have to Say
It is truly amazing! Mine fits superbly, binds heat in all the right places, and lets me show off my team's colors with pride. Truly a must-have if you want to enhance your performance without undermining style.
This jacket offers not only elite performance but cool customization options too. My teammates were amazed when I got monikers written on my jacket. The quality simply tops everything. Best investment for every player!
Nothing can beat the amazingly adaptive and flexible design of these custom baseball batting jackets. Each stitch and adjustment is impeccable allowing for smooth moves during the game. Undeniably impressive craftsmanship!
From material selection to the finishing touches, these custom baseball batting jackets are steeped in greatness. Extremely pleased with the service of Experto! They turned out to be exactly what our baseball team needed.
As a Baseball Batting Jackets manufacturer we provide full sampling facility. If you want samples of our Baseball Batting Jackets, provide us all your baseball jackets requirements. Our professional team will start working immediately on the designing and manufacturing of these samples for timely delivery. After your approval of our Baseball Batting Jackets, we will start working on your desired order. In case the sample of our Baseball Batting Jackets are not approved you can also ask for more changes if required. Our team is 24/7 available to assist you.
NOTE: The sampling of all products is 100% FREE, but there will be some shipping charges. 
Frequently Asked Questions
CONTACT US
Fill up the form so we can contact and help you with all your related queries.
Subscribe To Our Newsletter