Be Game Ready with Custom Football Team Jackets, Designed Especially for Football Clubs, Brands, and Leagues. Make your Mark in Style and Comfort
Win the day with our top-tier, custom football team jackets that offer unbeatable benefits for Your team
Do you need bespoke, superior quality custom team football jackets for your school, college football team, local sports club, or professional league? Your search ends here! Our vast range of customization options, quality guarantees, and flexible MOQ choices make us the first choice of many.
As a trusted manufacturer of custom football team jackets, we offer the latest styles and designs that keep your team in pace with contemporary trends. With Experto, you're assured the best-grade materials in the manufacturing of your team's jackets, which undergo rigorous quality control processes to safeguard product quality.
If you're seeking an efficient, reliable, and specialized custom football jacket supplier, look no further than Experto.
Custom Football Teams Jackets: Crafted with Precision for your Team or Brand
As the top choice for brands looking for high-level uniform customization, Experto offers a wide array of jacket personalization services. These include custom screen printing, DTG printing, digital printing, sublimation printing, custom embroidery, participant names, embroidered patches, and more. Our design possibilities are endless. Our professional design team works with you to create innovative, contemporary designs that represent your brand's persona. Feel free to select your preferred color, size, design, and style for your team's jackets. For a comprehensive jacket customization solution, Experto is your optimal choice.
Custom Football Team Jackets for Schools, Universities, and Special Events: Amplify School Spirit
Fuel the competitive spirit of your institute's football team with Experto's high-quality custom football jackets specially designed for schools, colleges, and special events! We provide top-tier sports attire, crafted for academic institutions. Pick from an array of high-performance styles and colors to devise a distinct look for your team. Our customization options ensure your team's jackets standout, offering comfortable wear and enhancing performance. Boost your team's assurance and provide them with a competitive edge.
Custom Football Team Jackets for all types of Football Clubs: Represent Your Club with Pride
Whether your affiliation is with a local, regional, or national football club, Experto has your uniform needs covered. We cater to clubs at all levels, offering superb custom-sized football team jackets. With our extensive design options, you can create uniforms that encapsulate your club's identity and values. Our professional team will work closely with you to produce comprehensively customized jackets offering superior functionality and longevity. Choose Experto for your football club's jacket requirements and experience unsurpassed quality and service.
Custom Football Team Jackets for Professional Football Leagues Unified Style, Unmatched Quality
Field a formidable force with Experto's professionally tailored, custom football jackets perfectly suited for professional football leagues. As a leading football team jackets manufacturer, we're committed to delivering outstanding quality and style to professional leagues. Our advanced customization options empower you to design unique jackets that effectively showcase your league's brand while creating a lasting impression on and off the field. At Experto, we understand the demands of professional league performance and hence, our jackets are designed to provide ultimate comfort, breathability, and flexibility for the players.
How to Order Custom Football Team Custom Jackets from Experto? A Step-by-step Guide to Our Hassle-free Ordering Process
Requirement Gathering
We start by understanding your specifications and requirements.We value your unique preferences, including style, color, fabric, and size requirements, and look forward to discussing them with you.
Detailed Discussion
After we've compiled your requirements, we coordinate a detailed discussion to confirm that we understand your vision and expectations accurately. This collaborative dialogue allows us to develop a comprehensive plan that aligns with your needs.
Design Proposal
Upon reviewing your precise requirements, our team of experienced designers drafts an initial design proposal for your team's football jackets. This phase is dedicated to visualizing your ideas and fine-tuning them based on your feedback, ultimately crafting a design that embodies your team's identity.
Sample Production
Upon finalizing and receiving your approval for the design, we initiate the preliminary production phase where we create a few sample jackets. These samples give you the opportunity to evaluate our craftsmanship and provide any necessary feedback. Once the sample receives your approval, we transition to the bulk production phase.
Bulk Production
In this phase, your design is put into action across our production line to mass-produce your order. Every jacket undergoes a comprehensive quality control check to ensure it meets our high standards.
Confirmation of the Order
Upon completion of production, your order is confirmed and prepped for shipment.
Delivery
The final step is a safe, timely delivery of your order to your preferred location. Our logistics team handles the delivery process, ensuring that your order reaches you on time and in top condition.
Experience an Extensive Selection of Custom Manufacturing Services at Experto
OEM Football Team Jacket Manufacturing
At Experto, we're proud to offer top-quality OEM football jacket manufacturing. Recognizing that nothing emphasizes team spirit more than customization, we provide a range of materials and designs to meet your team's unique needs. Our seasoned designers and craftsmen ensure each and every jacket is meticulously crafted, whether for a local team or a professional league. Trust in our expertise and resources to deliver superior football jackets that your team will be proud to wear on and off the field.
Private Label Football Team Jacket Manufacturing
Expand your brand staple with football sports jackets designed to reflect your identity. At Experto, we specialize in developing private-label football jackets that bring your brand's ethos and team culture to life. By using premium materials and high-precision techniques, we ensure your team distinguishes itself from the competition and presents its best on and off the field.
Cut and Sew Football Team Jacket Manufacturing
Having years of industry knowledge and an impeccable eye for detail, we at Experto offer custom cut-and-sewn football player jackets. We provide a variety of personalization options at affordable rates, including flexible minimum order quantities (MOQ) and quick turnaround times. By offering a wide range of style options, we are able to tailor your football jackets to your exact specifications, guaranteeing a superior end-product.
Wholesale Football Team Jacket Supply
As a specialized wholesale football players jackets supplier, we offer a range of custom manufacturing options to meet your team's unique style and branding needs. Whether it's screen printing, embroidery, or other personalized touches, we provide a plethora of customization options. Our commitment to quality ensures that you receive top-notch products that your team will be proud to wear on and off the field.
Redefine Style and Performance with Our Design and Printing Services
Sublimation printing, a popular choice among sports teams, yields vibrant, long-lasting results ideal for logos or designs with many colors or gradients. Our advanced sublimation printing technology captures even the minutest details, ensures no fading or peeling off, and offers a virtually 'incorporated into the fabric' print finish.
Creating a unique identity for every team member is key to team unity and distinction. Our service of custom patches and logos helps to transform your distinctive logo, emblem, or symbol into splendid patches that can be easily integrated onto the football custom jackets.
We provide high-quality embroidery services for teams that prefer a classic and sophisticated look. Our professional embroidery process, performed with advanced machinery, weaves distinctive, visually appealing, and robust designs.
Differentiate players with our custom name and number printing services. We employ durable, top-grade printing methods that enable each team member to flaunt their unique identity on the field.
Offer an added touch of exclusivity and brand visibility with the option of custom-woven labels on your football team's jackets. Choose to have your club or brand name woven onto the tags for a professional finish.
Create complex multi-colored designs that are durable and high-resolution with our heat transfer printing services. Perfect for intricate logos or designs that help identify your team uniquely. The printing maintains vibrancy and is less liable to fade, ensuring your team's icon remains observably distinguished.
Set Your Game On Fire with The Unrivaled Variety of Football Team Jackets at Experto
Experience the ultimate blend of style, comfort, and performance with Experto's specially crafted men's football jackets. Our designs are conceived keeping in mind the unique requirements of every male player, ensuring they truly stand out on and off the field. Strengthen your game and your style with Experto's collection of men's football jackets.
Designed specifically for the modern female athlete, our range of women's football jackets combines functionality and elegance. Experto's women's football jackets offer a perfect mixture of lightweight materials and breathability, empowering athletes to perform at the highest level whilst looking fabulous. For all your women's team needs, Experto has the perfect football jackets.
Encourage young, budding football enthusiasts with our distinctive range of custom youth football jackets. We design our youth collection with the same high-quality materials and attention to detail as our adult offerings, focusing on the needs of young players. With bright, vibrant colors and durable fabrics, Experto's youth football jackets ensure your emerging stars look professional and feel comfortable on and off the field. Trust Experto in nurturing your child's sporting success.
Here's Our Extensive Quality-Controlled Manufacturing Process for Custom Football Team Jackets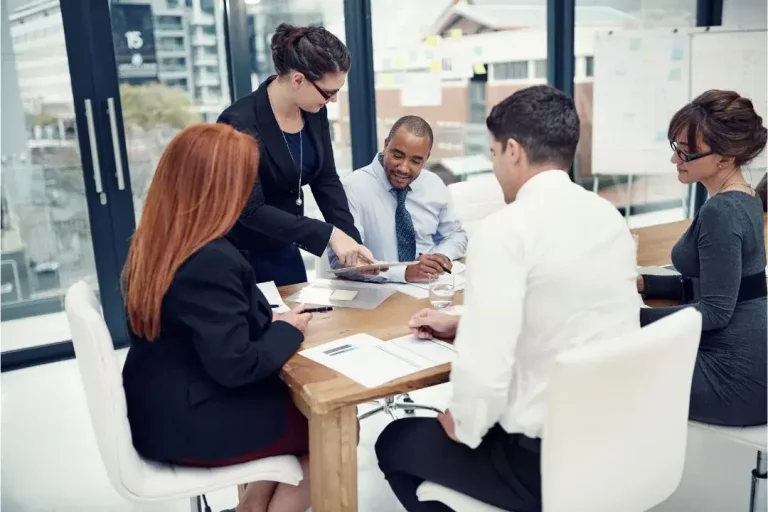 Design Development
After the design is approved, our team of dedicated designers and craftsmen begin with initial patterns and prototypes, executing everything as per your instructions and ensuring that the jackets are designed exactly as desired.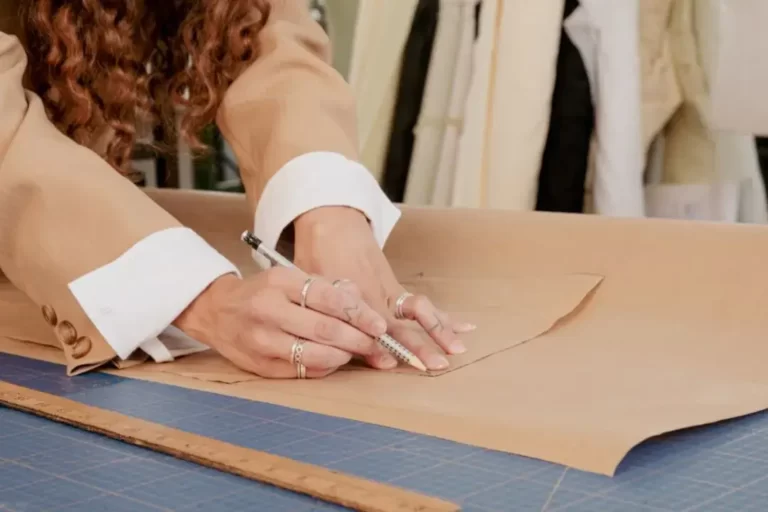 Pattern Cutting
As per the approved designs, the material is then shaped into various panels. These cut pieces will later be stitched together to form the final product.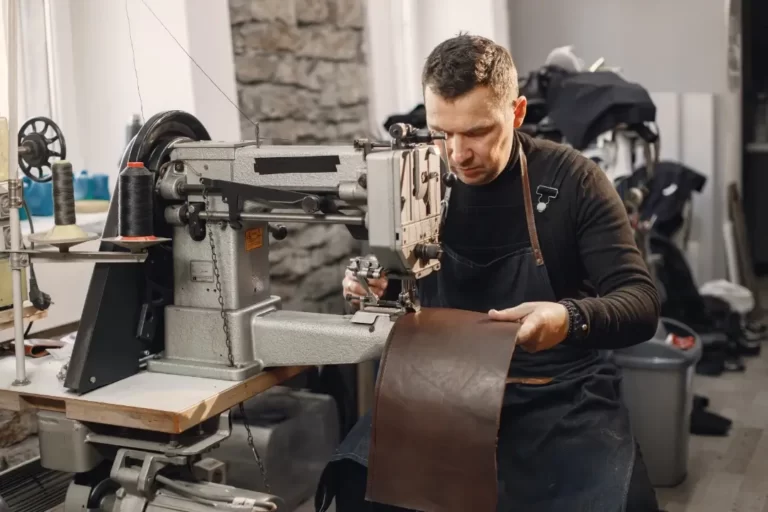 Assembly and Stitching
The cut pieces are then transported to the assembly line, where they are expertly stitched together to create the final jackets. Our professional tailors work meticulously to ensure a flawless stitch.
Quality Check
After the assembly and stitching stage, each jacket undergoes an in-depth quality control inspection. Our quality control team checks every single jacket for any manufacturing defects or inconsistencies in design, ensuring the superior quality of our products.
Adjustments and Finishing
Any necessary modifications are undertaken at this stage, assuring that the jackets perfectly fit as per the required size. Once inspected and adjusted, the jackets undergo a "finishing" process which includes ironing, folding, and packaging.
Packaging and Shipping
Once the final inspection is complete, the jackets are securely packaged and are now ready for delivery. They are handed over to our logistics partners to ensure safe and timely delivery to your specified location.
Why Experto is the Uncontested Choice of Brands for Top-Quality Football Team Jackets
Stand Out with Unrivaled Quality Jackets
At Experto, we are steadfastly dedicated to producing only the highest quality football jackets. We pride ourselves on delivering unmatched precision that goes beyond your expectations. Using only superior materials and state-of-the-art techniques, our team ensures that every detail is meticulously crafted. When you choose Experto, you trust that your team will look exceptional and feel comfortable both on and off the field in our top-tier jackets.
Flexible MOQ Options for Football Team Jackets
We appreciate that each team is unique, and as such has unique needs. For this reason, Experto offers flexible MOQ options for our football team jackets. Whether you require a small or large quantity, we are equipped to accommodate your order while maintaining the highest quality standards. We strongly believe that every team, irrespective of its size or budget, deserves access to premium-quality football jackets.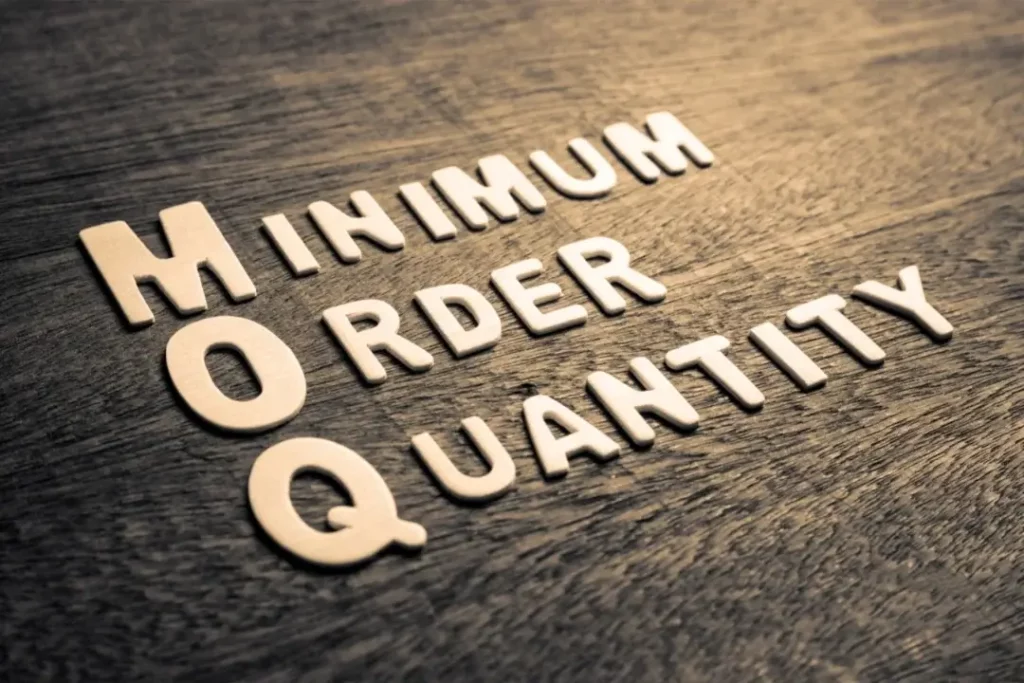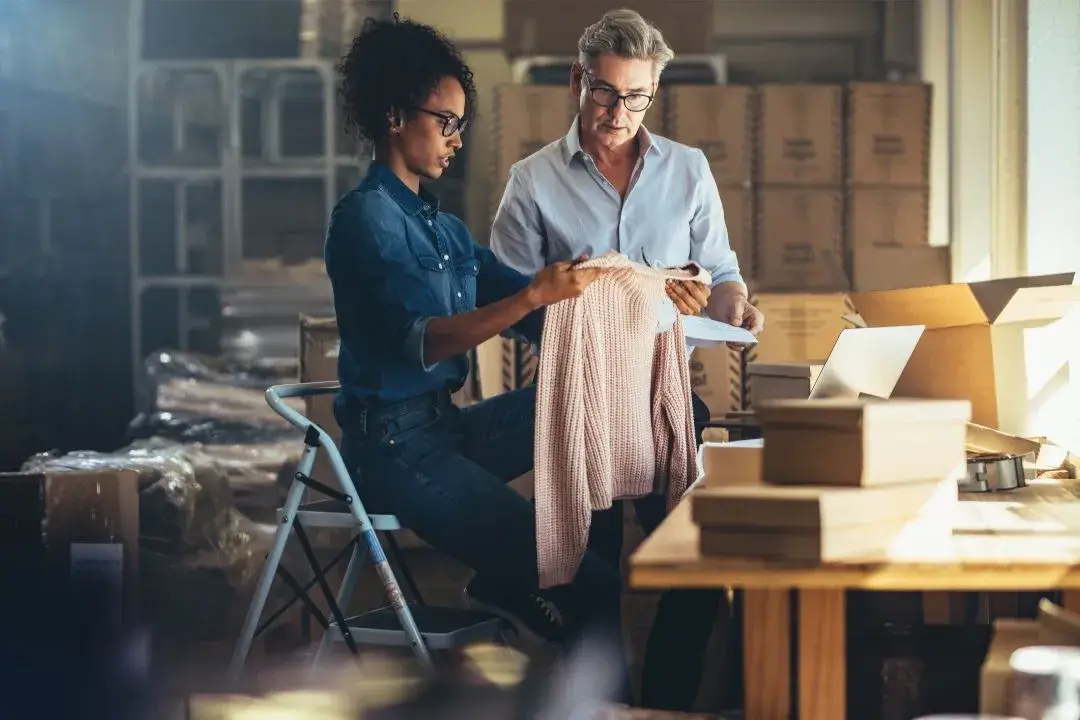 Choosing from a Multitude of Customization Options
Here at Experto, we celebrate the individuality of each team and therefore, offer unlimited customization options. Our experienced design team will collaborate with you to turn your creative vision into reality, offering an array of customization including fabrics, color schemes, and design elements. Thus you will have complete creative freedom over your team's appearance.
Seamless and Hassle-Free Ordering Process
Ordering your custom football team jackets should be smooth and uncomplicated, and this is something we at Experto pay close attention to. Our straightforward online ordering system allows you to place your order with just a few clicks. Plus, our efficient delivery system ensures you have your uniforms when you expect them.
Uncomparable 24/7 Customer Support Service
At Experto, we pride ourselves on providing exceptional customer support. We have a team that's available 24/7 to respond to any concerns or queries you may have. We are here to guide you through the entire process and ensure your satisfaction. When you choose Experto, you're guaranteed a partner who stays with you every step of the way.
What Our Clients Have to Say
I have been coordinating with my team's uniform needs with Experto and every season, they never fail to amaze us. The custom football jackets they produce are always of top-quality and reflect our team's spirit perfectly.
Experto provides exceptional service from design to delivery and their products are always outstanding. As a coach, I appreciate their attention to detail and their commitment to delivering top-notch quality jackets.
We've been ordering our football team jackets from Experto and I must say, their service and product quality always exceed our expectations. From the quality of the jackets to the superb custom embroidery, everything is always spot-on.
Experto's ordering process was hassle-free and the quality of the jackets was good too, I would definitely recommend them to other teams.
As a custom football team jackets we provide full sampling facility. If you want samples of our custom football team jackets, provide us all your custom football team jackets requirements. Our professional team will start working immediately on the designing and manufacturing of these samples for timely delivery. After your approval of our custom football team jackets, we will start working on your desired order. In case the sample of our custom football team jackets are not approved you can also ask for more changes if required. Our team is 24/7 available to assist you.
NOTE: The sampling of all products is 100% FREE, but there will be some shipping charges. 
Frequently Asked Questions
CONTACT US
Fill up the form so we can contact and help you with all your related queries.
Subscribe To Our Newsletter