The Ultimate Hoodie Material Guide: Unveiling the Secrets About what are Hoodies made of?
Understanding Hoodie Materials: An In-Depth Guide to the Best Fabrics
Have you ever wondered what gives your favorite hoodie its cozy comfort and durability? The secret behind every hoodie's distinct feel and longevity lies in the material it's made of. But what exactly are hoodies made of? In this article, we'll uncover the truth behind the hoodie's formula and how it contributes to its iconic status in the world of fashion.
A hoodie is a sweatshirt or jacket along with a hood. Hoodies or sweatshirts became popular in the late 1700s and 1800s. And even from that time, they are still the most recognizable fashion symbol. As new printing technologies rose in the manufacturing industry, apparel products became available at affordable prices. Nowadays, people are looking for custom-made hoodies as these items are very rare in the market, but the manufacturing process and the hoodies material are still unknown to many. We will discuss in this article what are hoodies made of?
Quick Information In This Blog
The Real Hoodies Manufacturing Process You Knew Before
Have you ever thought about how hoodies are made or what the process of hoodie manufacturing is? The process of making a hoodie isn't that easy. Before, Hoodies were sewed by hand, and it was a callous process as there were a lot of steps involved. The sewer had to have some extraordinary skills to make a perfect hoodie. In the case of a significant production volume, hand-sewing methods were not efficient. So advanced technologies came into our hand. Nowadays, the production of hoodies is done using the latest technologies. These machines have automated most of the work, from pattern designing to the final product.
Many kinds of materials are used to produce hoodies, but they are usually made from polyester-type material or cotton. Mostly polyester is preferred for making hoodies as polyester is much cheaper than cotton-based material. Talking about polyester, it's a new kind of material that was invented in the last century. It is made using petroleum-based material and molded into shape using high-pressure machinery. Polyester is a solid material with many features as it is wind and water-resistant. 
Although cotton material offers softness and warmth to the fabric, it's very costly compared to polyester, as hoodies are a source to provide warmth and comfort to the person. So for this, the fabric should be soft and comfortable. Some fabrics like cotton, wool and polyester are very comfortable and soft to the touch, thus making them a perfect material for hoodies. 
There are many other materials used for making hoodies. We will discuss some of the popular fabrics used for making hoodies.
Do you know what the best fabric for hoodies is?
There are many types of fabrics used in making hoodies and sweatshirts. These different types of fabrics used in hoodies offer their own unique features. In addition, there are different types of hoodie styles, each of which demands other materials. For example, Nylon and polyester-made hoodies are worn mainly by athletes or runners as these materials offer stretching capability, which is essential for this category.
For common people, hoodies are made of soft, lightweight, and comfortable fabric. If you live in a cold atmospheric area, then hoodies made of wool, fleece, and blend are perfect for you. Cotton-made hoodies are the most comfortable, but even thick cotton can't save you from shivering cold weather. Here wool and fleece-made hoodies come in handy, as they are best for keeping your body warm. We can say that fabric selection for hoodies depends on your need and purpose.
Here, we have covered the best fabric for hoodies. So let's get to know what are hoodies made of?
Cotton is the most well-known material used in custom hoodies and garments. Cotton is highly absorbent, and it's made from natural fibers.
Due to its porous nature, cotton can help keep your body dry even in intense activities. Cotton is very lightweight, comfortable, and flexible, so it's the best option if you are working for long hours. The cotton is blended with many other fibers to create a mixed blend like polyester. If you are allergic to polyester, cotton is a good alternative for your hoodies.
| | | |
| --- | --- | --- |
| | | Best option for casual wear hoodies |
| | has incredible sweat-absorbing abilities | Cotton made hoodiies can help keep your body dry even in intense activities. |
| | | so it's the best option for people who are working for long hours. |
Fleece is also very soft and comfortable and a good alternative to cotton. It's easy to wash and does not shrink like some other fabrics. After washing, it can quickly get dry without fading color. In case it has a tiny air pocket which helps to keep you warm and comfortable.
Fleece is an eco-friendly material made from polyester, which is later turned into the polyester. Thick and heavier fleece is good enough to cover you from the cold in winter. In comparison, lighter and thin fleece fabric can be used in summer.
| | | |
| --- | --- | --- |
| | | Best for heavy winter wear hoodies. |
| | won't shrink or stretch after washing | If you are looking for a hoodie that is warm and durable. |
| | quick-drying ability and made from recycled plastic. | fleece is the perfect option for you. |
The jersey fabric is a mix of cotton or cotton spandex blend. It has the same features as cotton, but it's 25% more stretchy than cotton, which makes it a perfect fabric if you do a lot of physical activities.
It can be easily washed, just like any other cotton material fabric. It's not very costly, and you can easily find it in any outlet. However, its flexible nature can't provide an excellent holding structure. This fabric is most suitable in a close-fitted hoodie for your casual wear. Learn more about Jersey fabric.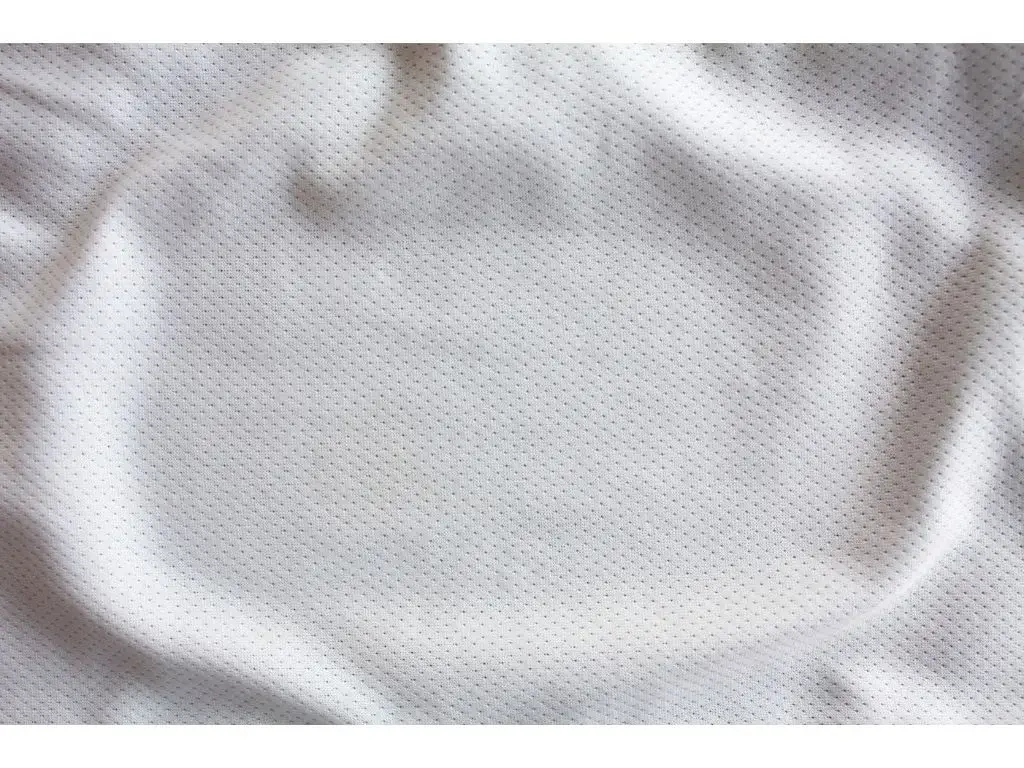 | | | |
| --- | --- | --- |
| | stretchy and highly durable | Best for Sportswear hoodies |
| | | As it is 25% more stretchy than cotton, which makes it a perfect fabric for people |
| | | who do a lot of physical activities, making it a good choice for Sportswear hoodies. |
Stretchy fabric is also a good choice for your hoodie. This fabric is useful when you do a lot of physical activities which require stretching.
Nylon and polyester are known for their durability and resilience to bugs. These are much cheaper than cotton but offer fewer features than cotton.
A hoodie made of stretchy fabric allows your entire body movement and flexibility, which is a good choice for jogging, working out, or to look great.
Suppose you are going with a stretchy fabric for your hoodie in cold weather. In that case, adding an extra coating of polyester or any other material is a good choice, as these materials aren't good enough to keep your body warm in winter.
| | | |
| --- | --- | --- |
| | made up of elastic fibers | Best option for Gym wear hoodies |
| | highly stretchable Fabric | As gym wear clothing require high stretchibility for intense physical exercises |
| | | Stretchy fabric made hoodies provide all such benefits |
The French terry fabric is also known as terry cloth or towel as it has one side covered in loops which is very similar to towel loops. This makes it a sound-absorbent material. It is worth considering if you are doing a lot of physical work. French Terry is made up of 100% pure cotton. To add an extra layer of stretching, it can be blended with elastane or any other fabric. When used in hoodies or sweatshirts, the loop remains inside, giving a plush soft experience to the body.
This fabric is not easy to get and is way more expensive than other polyester or stretchy fabrics. But still, it's an ideal choice for hoodies and sweatshirts. Look our French Terry Hoodies.
| | | |
| --- | --- | --- |
| | soft and comfortable fabric | Best for pullover or sportswear hoodies |
| | | French terry fabric is designed for exercises as it can absorb sweat from your body |
| | | Making it moderate choice for your sportswear hoodies |
Hoodies are an integral part of fashion and at the same time they can be good protection against harsh weather. Other than providing warmth in the cold, hoodies can be worn for working out and on a casual day out.
People have been wearing hoodies for years but they aren't informed about what are hoodies made of and what materials can be the best fit for them. The above article provides all information related to the best fabric for hoodies.
Frequently Asked Questions
CONTACT US
Fill up the form so we can contact and help you with all your related queries.
Subscribe To Our Newsletter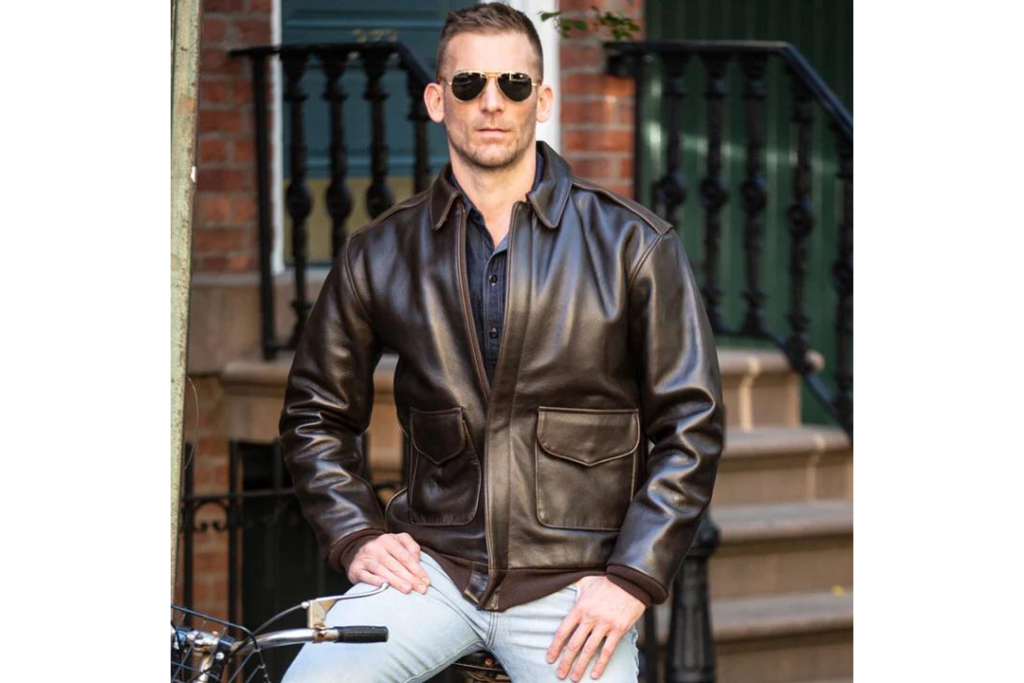 What Is Lambskin Leather: A Comprehensive Guide to This Luxurious Material An Introduction to Lambskin Leather Often, when we find ourselves shopping for a jacket,
Read More »